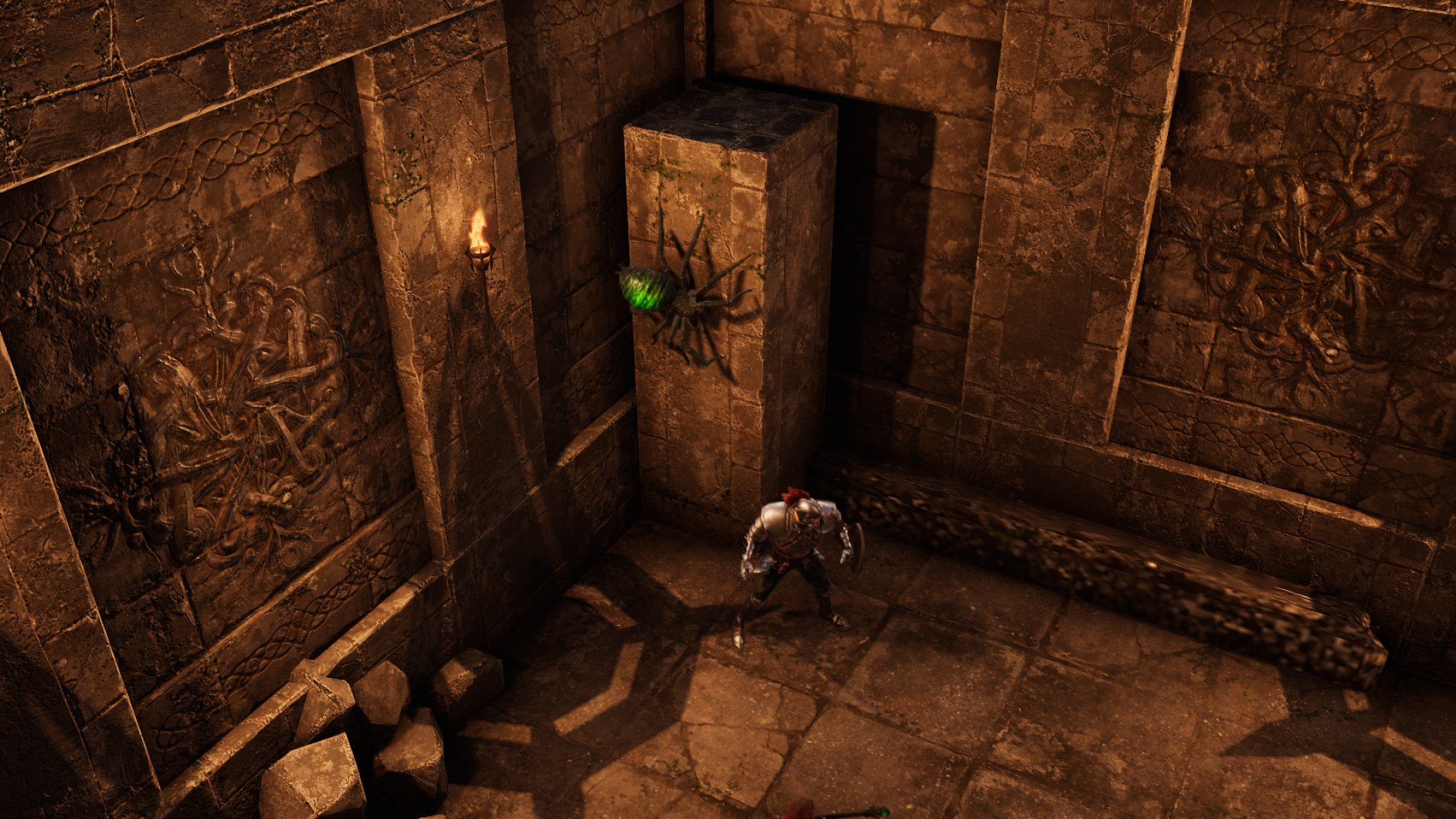 Dev Diary #2: What is Verticality?
16 July 2019
Hello again folks! You've been many to ask what we mean by Verticality, so Zaz (Game Director) is back with some answers!
Hello fellow adventurers,
As you already know, Verticality is one of our Core Pillars. But what hides behind that word?
From the very beginning, we decided that we wanted our players to be able to do things other Tactical RPGs wouldn't allow them to. Things like flying, climbing walls without being limited to ladders, pushing enemies over the ridge... and of course we wanted enemies to do the same! Flying, climbing and even burrowing to give your party a rough time. In essence, we wanted to recreate all the crazy stuff you can do in a tabletop game using all the magic and powers of Tabletop RPGs.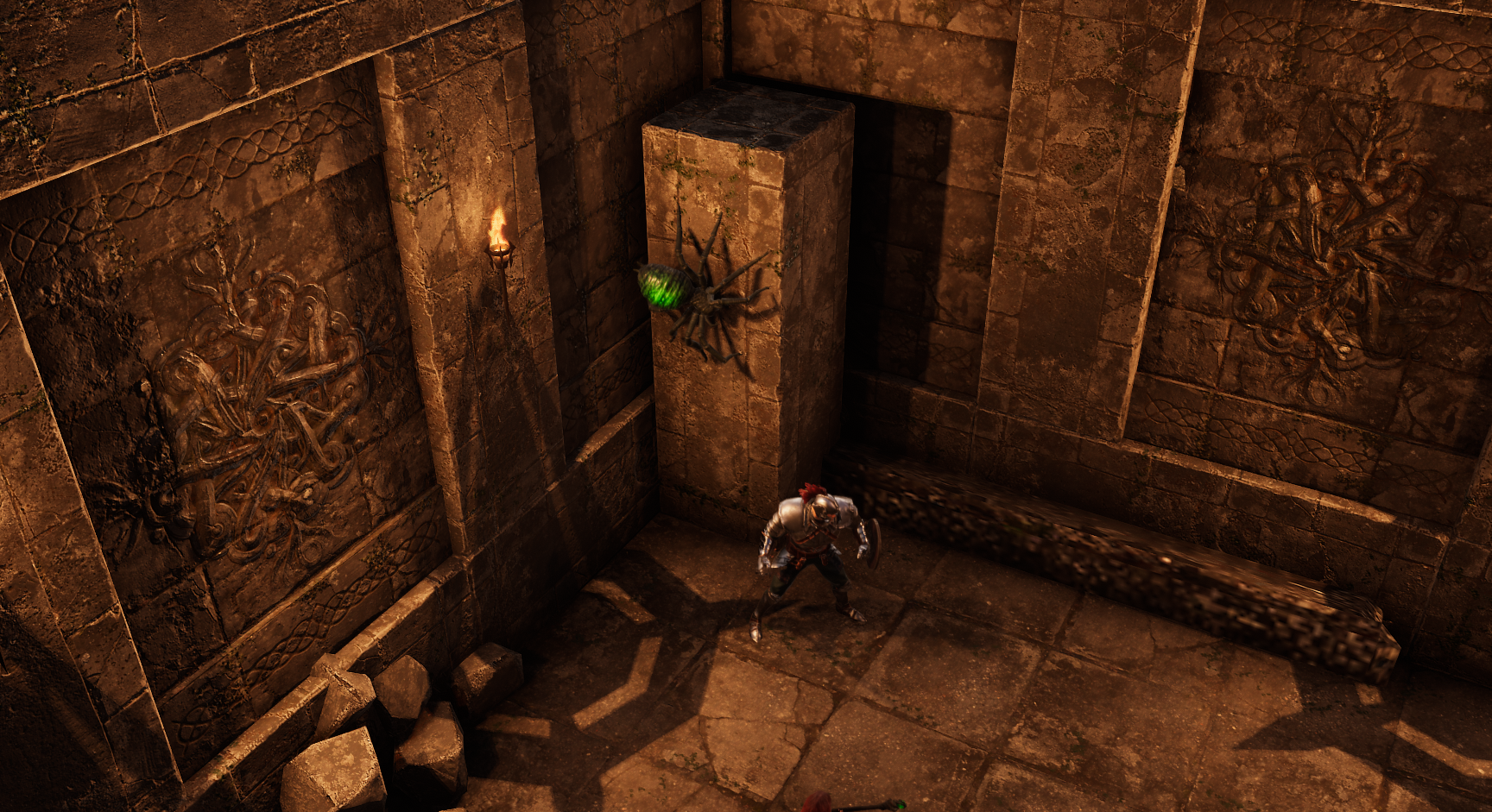 Hello good sir knight, may I nibble on your shoulder?
Our engine was developed for this. Our world really is 3D - even the "air" is actually part of the game's grid - allowing you to accurately track movement while flying. On top of that almost every type of surfaces can be scaled using Spider Climb, and the battle grid even goes below the floor to allow specific creatures to burrow and move underground.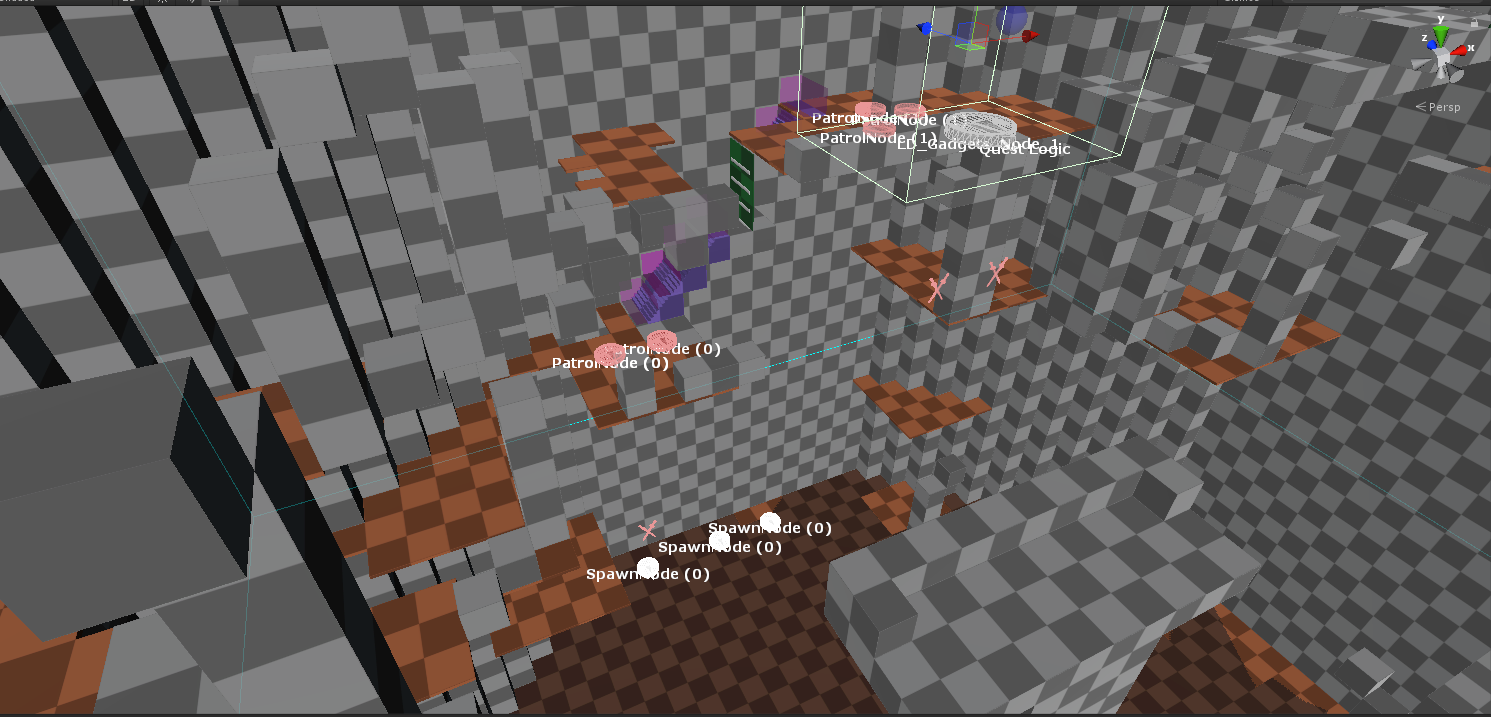 Cubes... Cubes everywhere!
This enables us to create very interesting levels and combat situations, and is the reason why we call Verticality one of our Key Pillars. The world of Solasta has been designed to foster many vertical locations for our players to fully use their abilities to move around in 3D space... and they better be careful, because our monsters will surely do so! In the other hand, one of our biggest challenges is to give the players the right tools to play in this vertical environment. The camera system is critical, to let you see what you need while moving around the battlefield. Efficient controls are also essential, since you will need to give orders not only on a flat grid but also in space.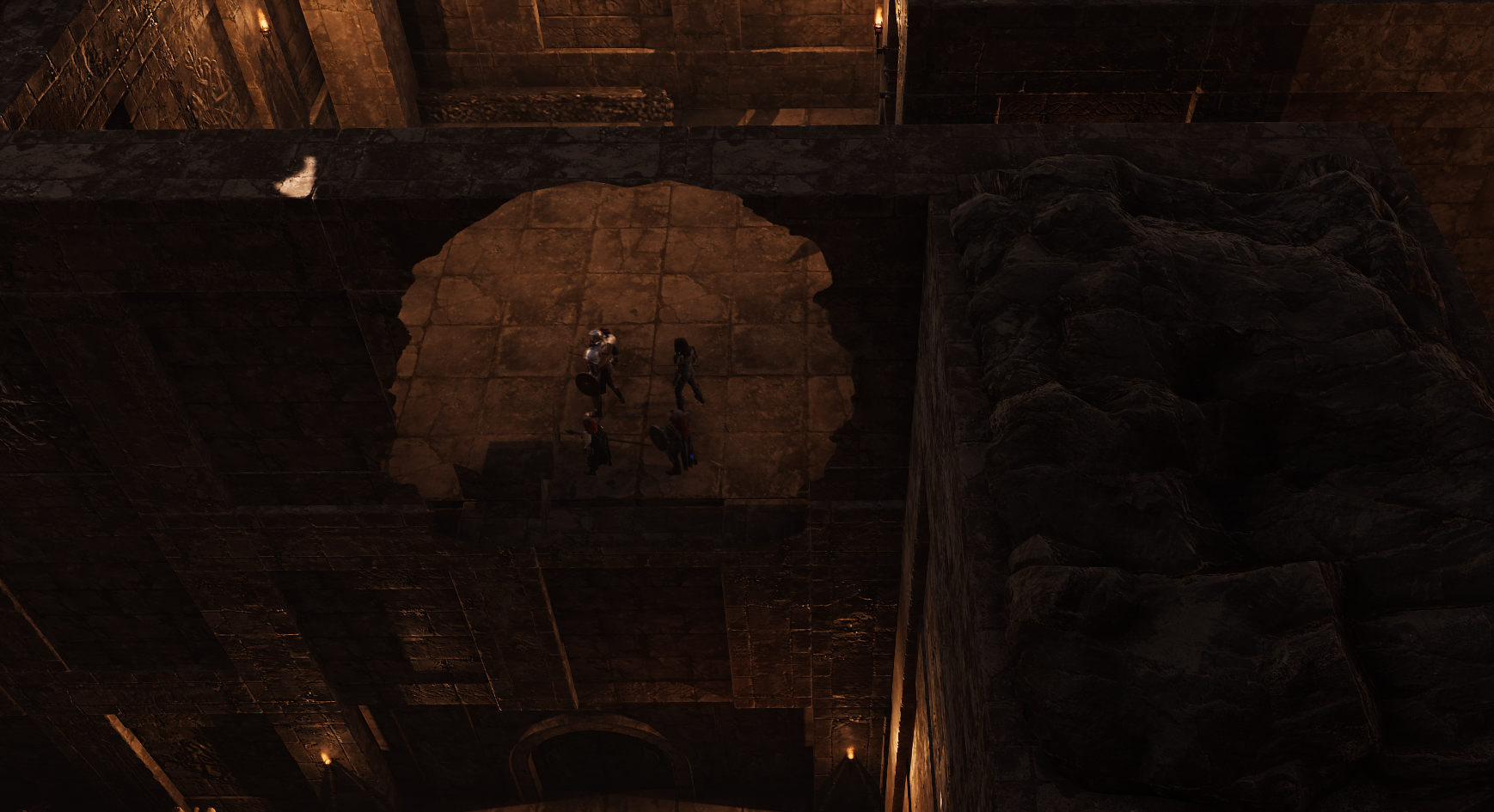 Our current "See Through" System allows you to see your characters through walls when needed
Expect to experience vertiginous rooms, fight flying creatures harassing you while you try to climb up a fragile flight of antique stairs, fall to your doom when shoved over the ledge by massive monsters, and get your ankle tenderly nibbled on while crossing a sandy area.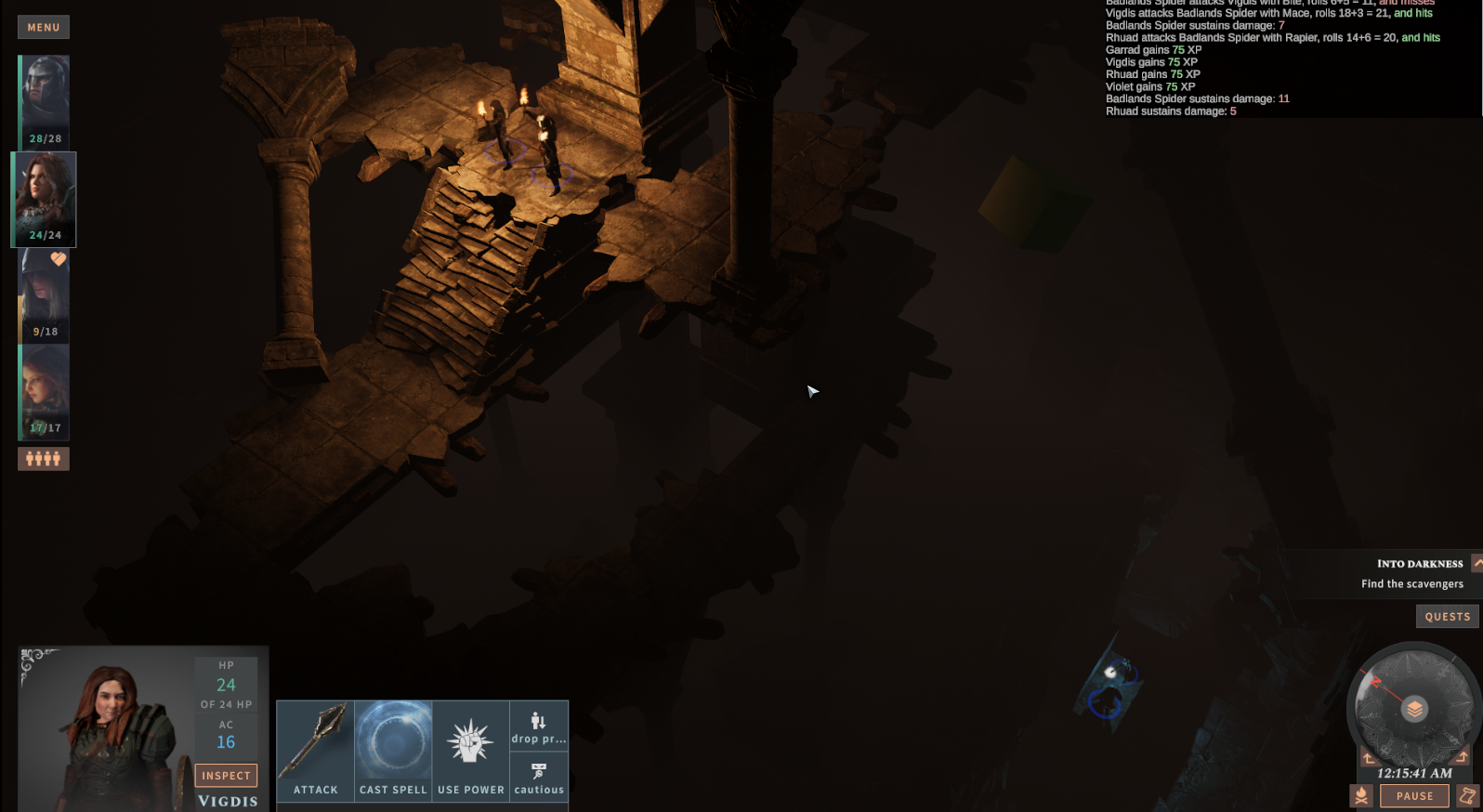 Prototype of some slightly more extreme cases of Verticality in Level Design
But how does it work with Stealth? Well, that will be for another time...
Zaz