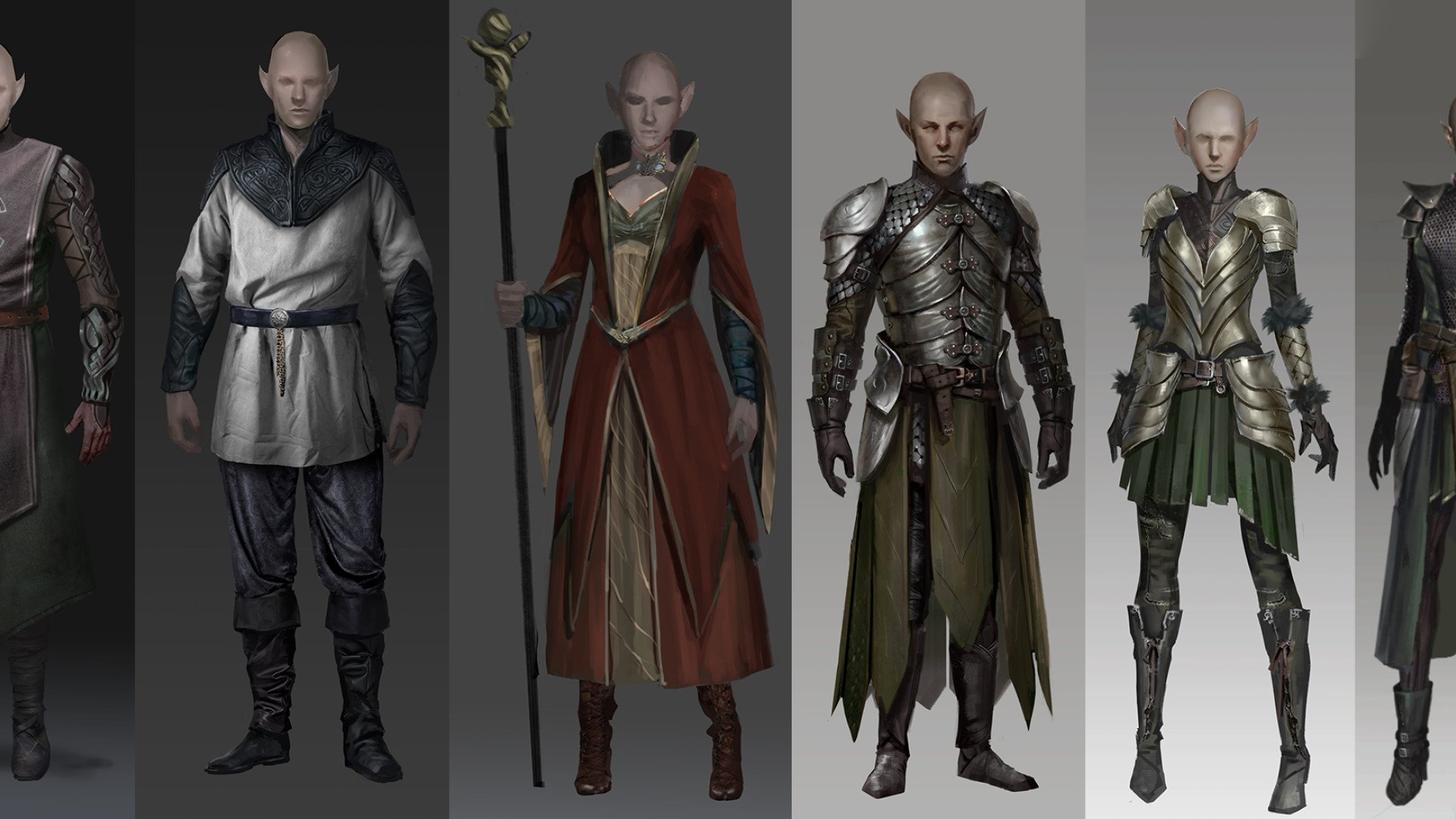 [April Contest] Design a Magic Armor
14 April 2020

Hey there folks,
We're back at it with a new Community Contest - Design a Magic Armor! It wouldn't be fair if we only gave a chance for weapons to shine now, would it? So get your creative juice pumping and your fingers cracking, you have another chance to get your design in-game!
Note: The rewards for the previous contest have been sent! If you can't find your Weaponsmith Trophy in your Profile, please don't hesitate to create a thread on the forum or contact me on Discord.
Contest Rules
Submissions have to be done through the official form: https://forms.gle/pwThRmnHauS3DG6W9

Submissions end on Sunday April 26th, 11:59pm PST
Anyone with a Forum Account may participate in the contest.
One submission per person.
Discussions & questions about the contest will take place over there: https://forums.solasta-game.com/forum/april-contest-design-a-magic-armor
Please keep your submission Safe for Work. Nothing 18+ (writing included)
Must not contain copyrighted material.
From April 28th to May 4th, the voting phase will take place. We will select a few of our favorite Magic Armor Designs, and the community will vote for the final winner!
The winner will have his Magic Armor implemented in-game and be credited as its designer in the Credits
All of those who wrote a valid submission will also receive a Forum Trophy for their participation to the contest
Necessary disclaimer: We reserve the right to alter submissions or work with their author to fit our design and specifications. You can read the full legal document here (roll Investigation DC15).
Some Selection Criteria:
Design needs to avoid being overly complex. No sentient, morphing or world ending armors please.
Design needs to be SRD 5.1. Please be aware that not everything from the Player Handbook is free to use - Feats and most Archetypes are not valid (Battle Maneuvers are not SRD for instance). Also, none of the material from other books such as (but not limited to) XGtE or SCAG are SRD.
Content needs to be planned for Solasta. For instance, any design with Warlock spells won't be selected.
Design needs to be balanced for a lvl 1 - 10 adventure. Avoid overpowered armors - and even items for level 10 characters are not encouraged since they will be at the end of the game already.