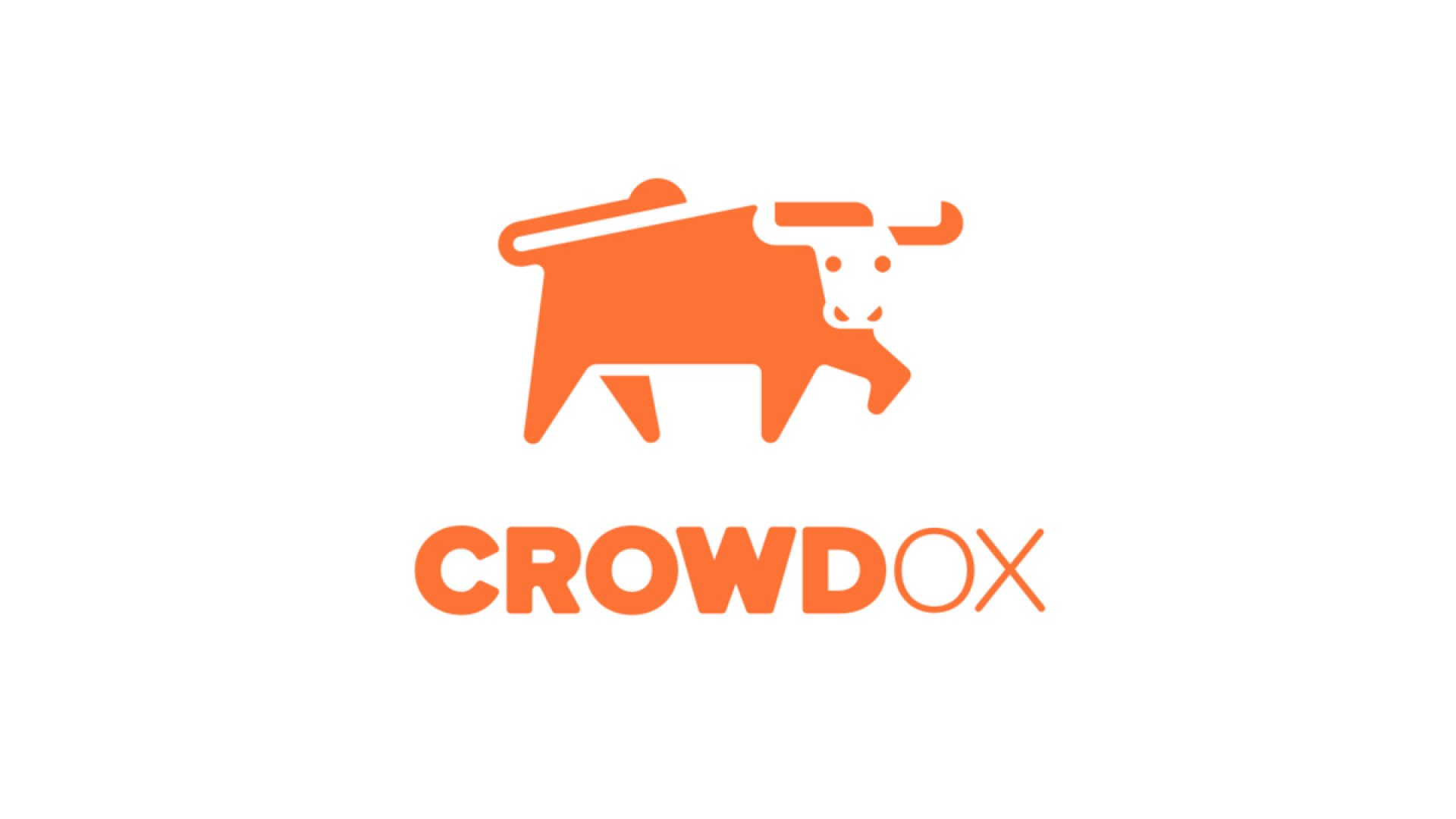 Kickstarter - Pledge Manager is live! Check your mails!
20 November 2019
Note: If you haven't read it already, don't miss out on our Dev Update #2!

Pledge Manager - CrowdOx Surveys are out!
For all you Backers out there, we've just sent the Pledge Manager surveys today! Make sure you check your mails, including your spam folder if you can't find it - for those with multiple mailboxes, it's the one linked to your Kickstarter Account. You should have received a mail from CrowdOx giving you a link to your personal survey - this is where you'll be able to redeem your Kickstarter rewards, as well as where you'll be able to input your address if you have physical rewards - so make sure you fill it out properly!
If there is any Limited Rewards in your Pledge Level, it means you will need to fill in a special form or send us a mail! Everything should be explained inside the survey. While you don't have to answer those right now (in case you need some time to think about it), you can always go back to the survey to change your answer... until end of January 2020. So don't wait too long!
For those of you who didn't or couldn't back us on Kickstarter, you can still go to CrowdOx to grab some physical goods! Available for a limited time are the Solasta Campaign Rulebook, the Solasta Adventure Box and the Solasta Original Soundtrack on Vinyl Records. Just head to the Add-On Shop!
Note: We're seeing some people request their real name instead of their Kickstarter name to show up in the game's credits. If that is your wish, please send us an email at contact@tactical-adventures.com with the subject "[Kickstarter] Name in Credits", your Kickstarter name and the name you want to replace it with.
Pledge Manager - Add-Ons Update
Solasta Adventure Box: We have decided to remove the Notepad from the Adventure Box as it was heavily increasing the weight of the Adventure Box, increasing the cost of shipping for backers while not really bringing any significant value. As a compensation, we have decided to double the length of the short adventure booklet (depending on the format of the booklet we aim to reach 20+ pages of adventure alone, not counting rules and pre-generated characters on top.
Solasta Campaign Rulebook: Unfortunately we won't be able to print the Standard Edition of the Solasta Campaign Rulebook - the only physical version available will be the Kickstarter Edition. This is due to a number of reasons, such as quantities being too low for printing and the increasing complexity when adding more items to track - at the end of the day our main focus is to deliver Solasta: Crown of the Magister in time with the highest quality possible, and we do not wish to endanger that because of Physical Add-Ons. Not to worry, the rest of the physical goods have already been scoped (since they were part of Kickstarter Pledges), only the Standard Edition of the Rulebook which was Add-On only has been removed.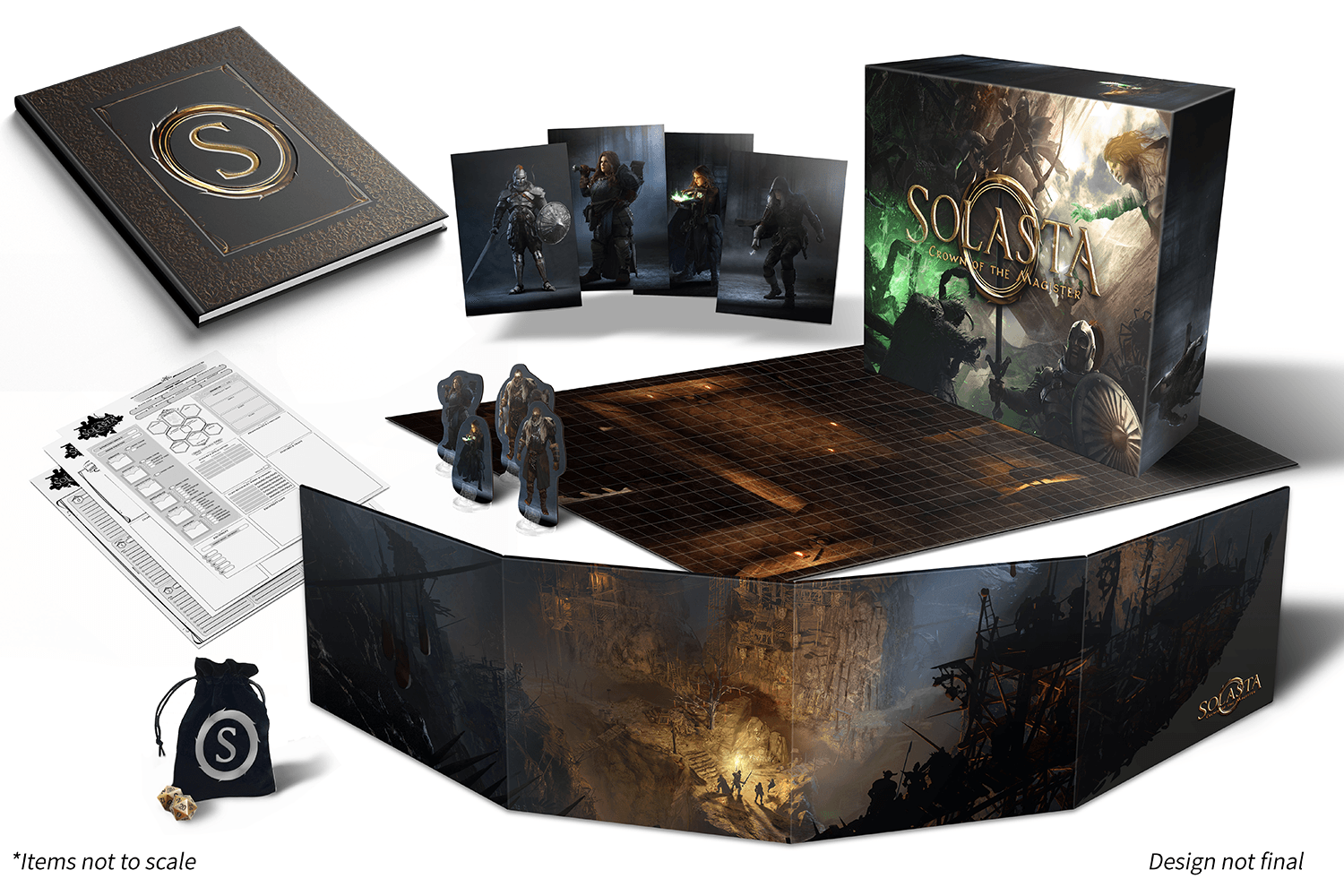 Standard Edition of the Campaign Rulebook no longer available, Notepad removed from Adventure Box, Adventure length doubled.
If you have an Adventure Box in your pledge or have added extra funds to your Kickstarter Pledge to get a Solasta Campaign Rulebook and are not satisfied with these changes, please contact us at contact@tactical-adventures.com - we totally understand.
Pledge Manager - The Big FAQ
What is CrowdOx? CrowdOx gives you the opportunity to verify your reward, make your selections (i.e. choose a color, size, etc) as well as verify and validate your shipping address. On top of all that, you can also upgrade your pledge level or add additional items to your existing pledge!
Do I need to make a CrowdOx Account? You do not need to make a login and password in order to access your survey as you will receive an email with a unique link. If you want to go back to review your info, simply click on the link in your email again.
I can't find my survey email! The personalized link was emailed to the address that you provided when making your pledge. Be sure to check your spam folder. If you have lost your survey email, you can get it sent back to you on CrowdOx.
I added extra funds to my pledge to buy Add-Ons, how do I use my credit? When you open up your survey, it will open on the reward level that you pledged in. You can either upgrade to a higher reward level using the funds you have or you will see your credit on the Extras page where you can select from the various items.
I have moved, how do I edit my address? You can go back into your survey at any time to update your address before we start shipping. Once we are ready to prepare your order for shipment, we will lock the order at which point you will not be able to edit your address (don't worry, you'll get a reminder by email before that).
I still have questions, help! We got you, drop us your questions on our Official Forums or ask the Solasta Community for help on Discord!