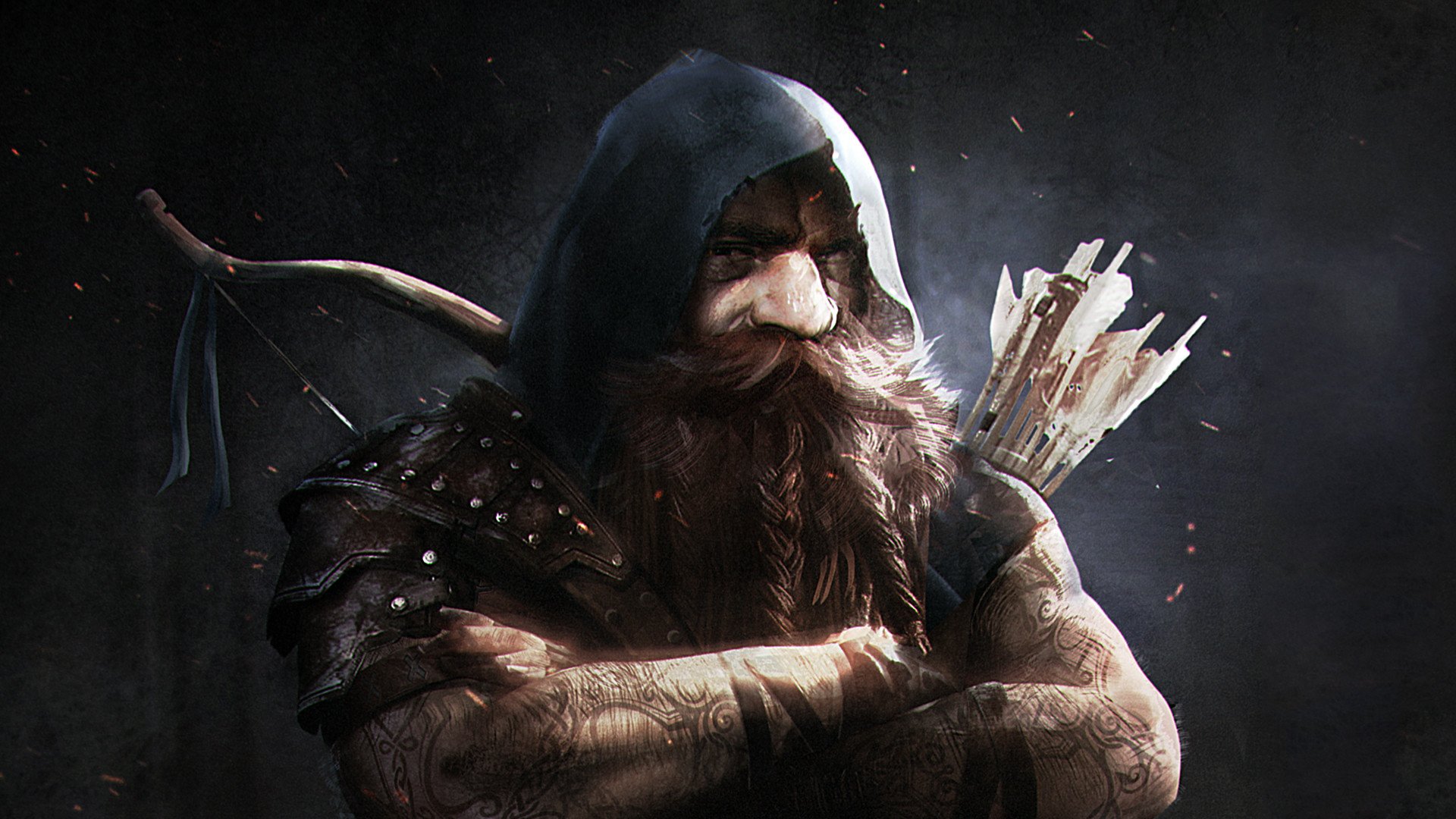 Ranger Class & Six League Boots UNLOCKED! 2 days left!
02 October 2019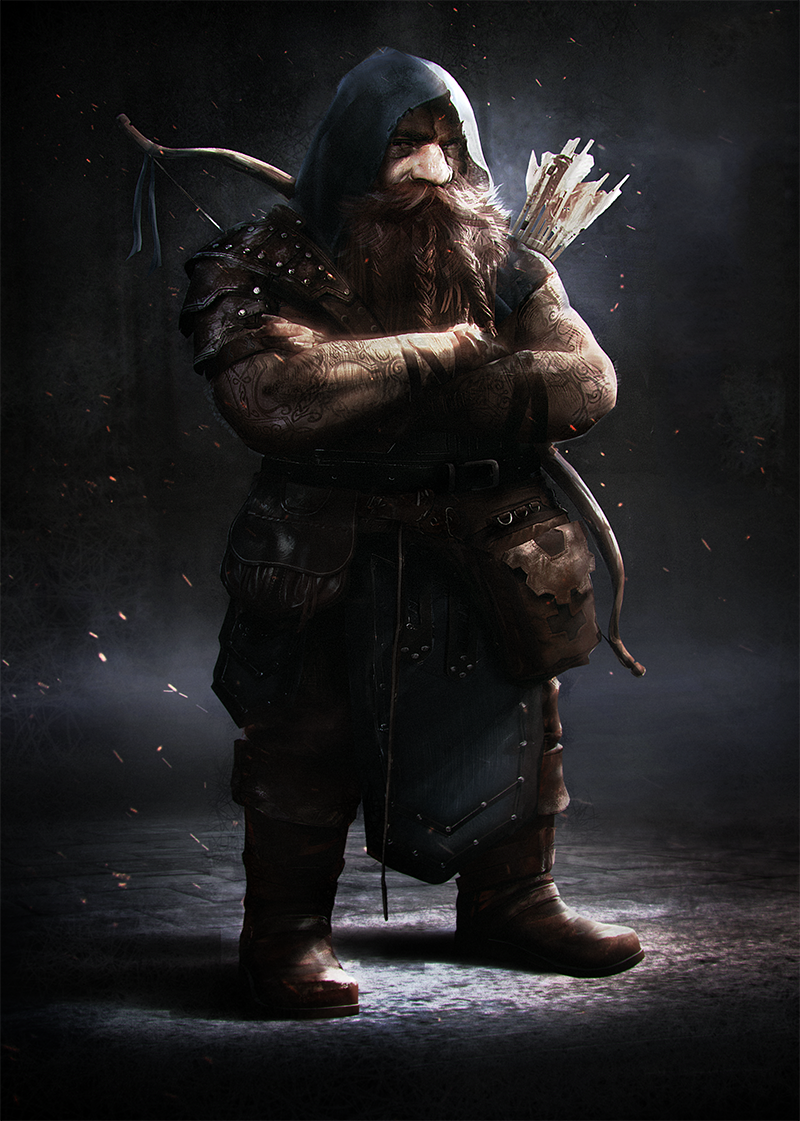 Hey there folks!
Less than 10 hours after reaching the previous Stretch Goal, the Ranger Class has been UNLOCKED! Huge thanks to Cohh Carnage & The Cohhilition, as well as Swen & Larian Studios for their support!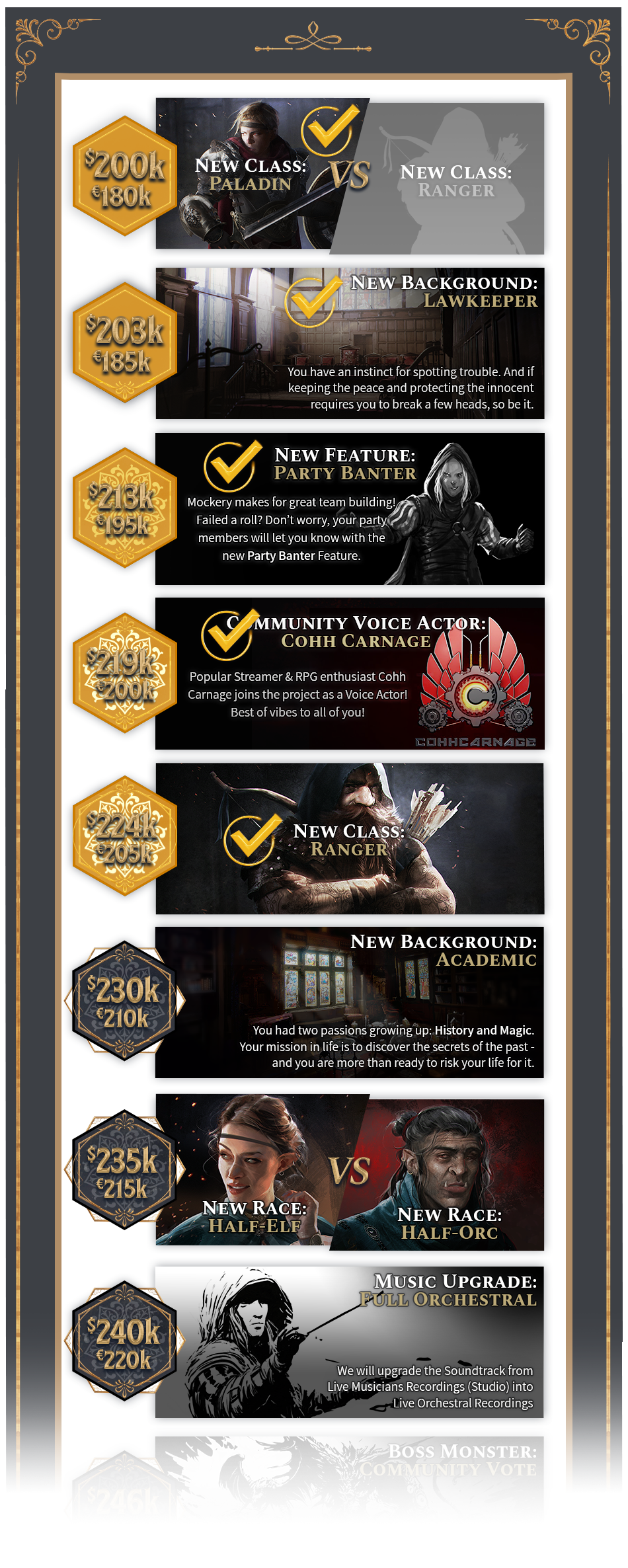 Next in line is the Academic Background, and with it comes a Background specific questline (as well quite a few dialog options)! And after that... Half-Elf vs Half-Orc, the votes are ongoing! If you want to know more about these races in Solasta, check out our previous update.

As a reminder, Voting period ends when we reach the Stretch Goal. For the moment, Half-Elves are in the lead. While this isn't surprising - we all know Half-Elves are fairly popular - Half-Orcs are actually not so far behind! Will we see an upset?
Remember that there's only 2 days left until the end of the Kickstarter Campaign, so every vote counts!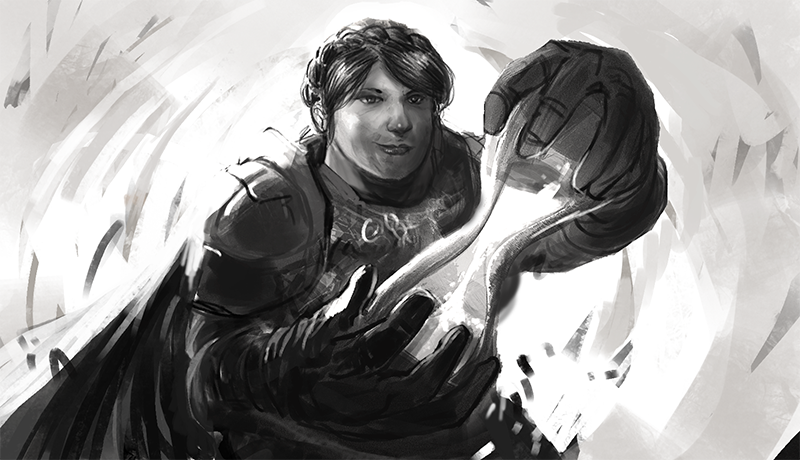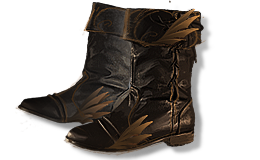 We've reached a new tier in our Referral Goals, unlocking the Six League Boots for every backer! These magical boots allow the wearer to go fast - maybe a bit too much so! Next is the very last Referral Item: The One Ring!
We've also reached 5,000 Backers and 300 Retweets - Meaning that we're only ONE Social Goal away from getting 4 Archetypes on D&D Beyond Homebrew System (Mountaineer, Darkweaver, Battle Domain & Shock Arcanist)!
Next Goal: 15 / 16
Twitter Followers: 1,526 / 2,000
Retweets: 311 / 400
Youtube Subscribers: 1,625 / 2,500
Steam Followers: 4,527 / 5,000
Facebook Likes: 900 / 1,000
Facebook Shares: 99 / 200
Fan Arts: 12 / 15
Discord Members: 1,126 / 1,500

Forum Members

: 747 / 1,000