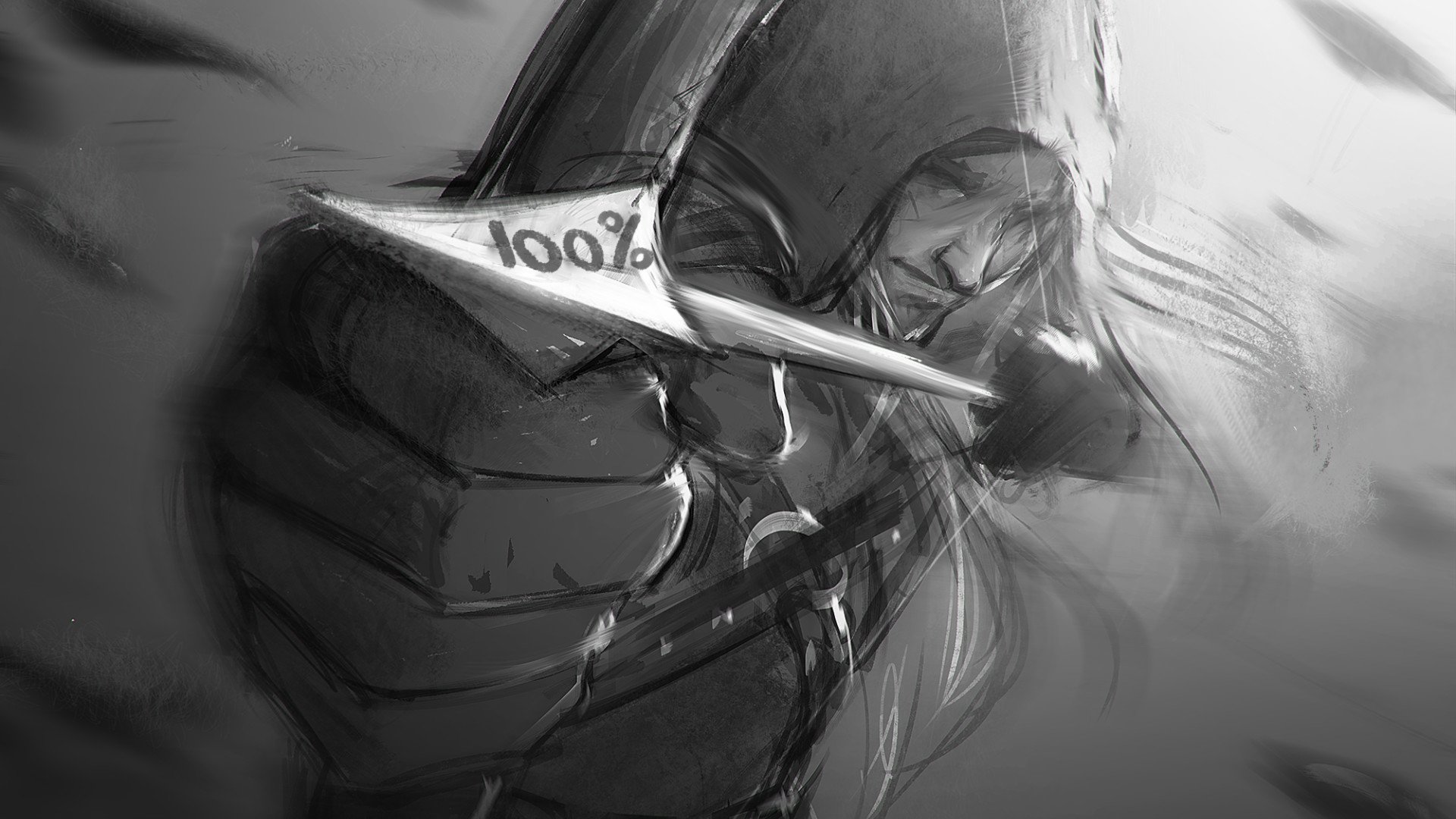 Almost there (92%), Paladin wins! (+Referral & Add-ons)
23 September 2019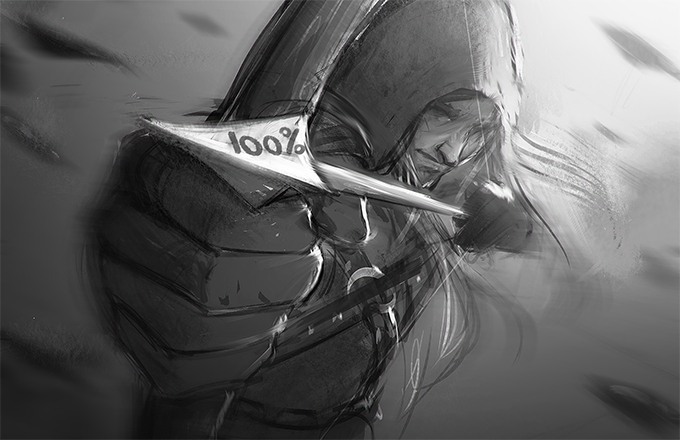 That 100% goal isn't going anywhere!
You folks are fantastic. We had prepared a little sketch of our favorite sassy elven rogue in anticipation for hitting 90%, but when we arrived at the office we were already at 92%. Words cannot express how excited we are so close to the goal, so close to revealing our upcoming stretch goals!

Class Vote is over. The final results are:
Facebook: 562 (51%) Paladin - 532 (49%) Ranger (1,094 Votes Total)
Twitter: 49% Paladin - 51% Ranger (630 Votes Total)
Discord: 329 (50.2%) Paladin - 326 (49.8%) Ranger (655 Votes Total)
Backer Vote: 816 (51%) Paladin - 729 (49%) Ranger (1,585 Votes Total)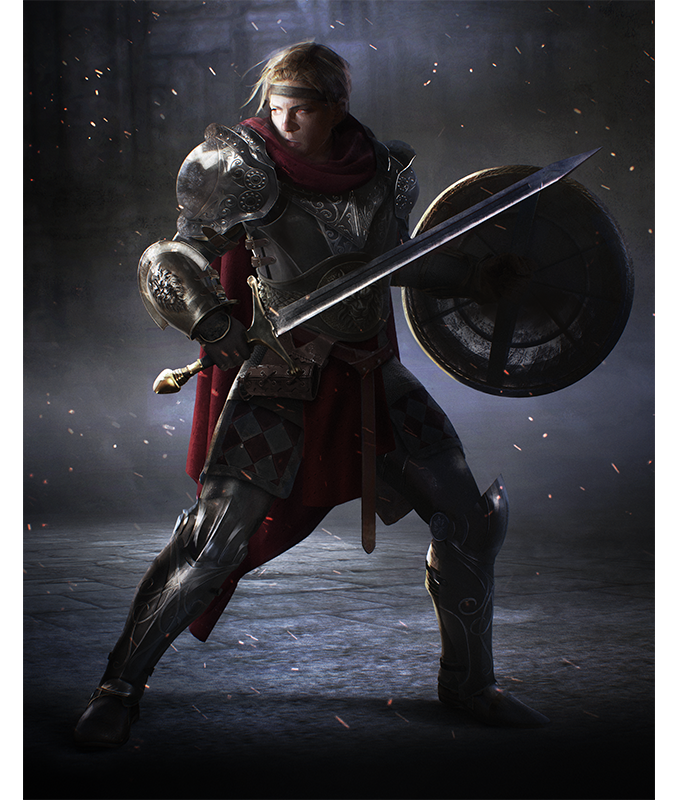 The Paladin is in and ready to kick some major butt!
Paladin wins this round... barely! The Ranger did not go down without a fight. Keep an eye out - he lost the battle, but not the war.

Some of you voiced their issues over the week-end with our current Referral Program. As one of the pillars of Tactical Adventures is to be transparent with our community, we promised we'd give a bit of insight about it, and so here we are.
At the end of the day, it's still your money and the final decision falls to you. While we're always sad to see people leave, we will always respect your choice.
Why make a Referral Program?
It's fairly simple, really: our current goal is get as many people as possible to know about Solasta: Crown of the Magister, and back the project. Referral Programs work well in encouraging people to share the project, and the promise of rewards give an extra push to those who might have been on the fence.
Why did it launch so late? I already shared the project with my friends!
First of all, our upmost thanks to you if you did. You just need to send us a mail over at contact@tactical-adventures.com with "Referral Program" in the title, and your Backer Name + the Kickstarter names of your backer friends, and we'll add you to the list.
The late launch was not on purpose - we're using Beta Tools provided by BiggerCake. Between ensuring the good launch of our Kickstarter Campaign and testing those tools to make sure they work properly, the Referral Program unfortunately launched a fair bit later than we would have liked.


Isn't this unfair? Most people won't have access to those items!
Our reasoning was the following: "Let's create a few weak but entertaining magic items to encourage people to share the project". By doing so they bring more people, and in turn we can reach more stretch goals - adding more content for everyone. However, we noticed that quite a few of you were unhappy with not being able to get these small magic items. To be completely honest, we didn't think they would be that important in your eyes.
Which is why we decided to update the rules a little. The Referral Program stays as it is, but if we reach a certain number of Referrals, we'll progressively unlock the Items to every backer. This way people are still incentivized to bring in new friends, but on top of it everyone benefits if it works!
Hopefully those changes should address the issues that were brought up over the week-end. If not, don't hesitate to tell us in the comment!


We noticed that a lot of people were confused or unaware of the option to purchase physical add-ons separately from their pledge. As a reminder, here is how it works:
You decide which Kickstarter Tier you want to Pledge
You check the price of the Add-On you want
You add that amount to your Pledge
When the Kickstarter Campaign is over, you get to select the Add-On in our Pledge Manager
What Add-Ons are available?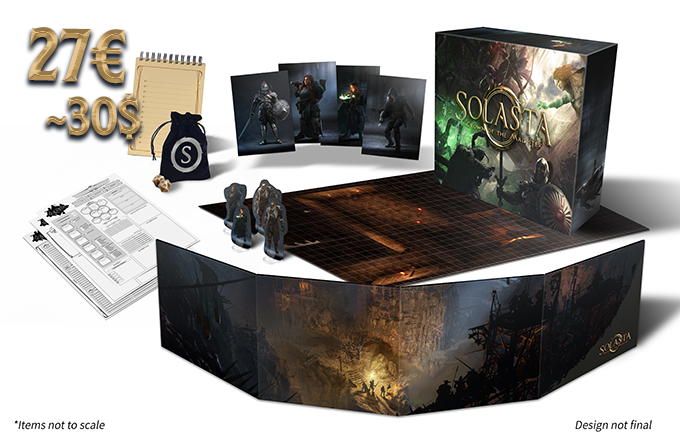 The Adventure Box, with a GM Screen, Dice Set, Short Adventure (lvl 1-3), Standees, Battle Board, Character Sheets & more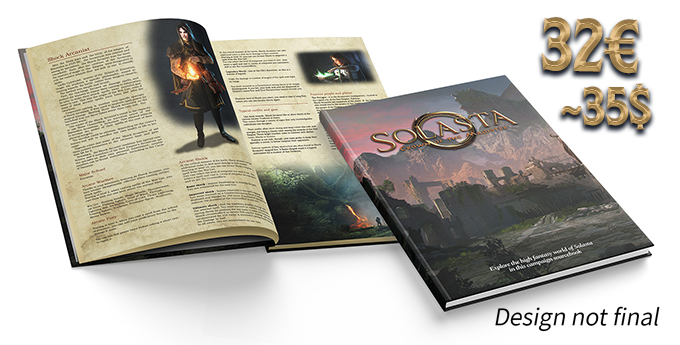 The Solasta Campaign Rulebook, detailing the World & Factions of Solasta, as well as Archetypes & Sub-Races specific to the setting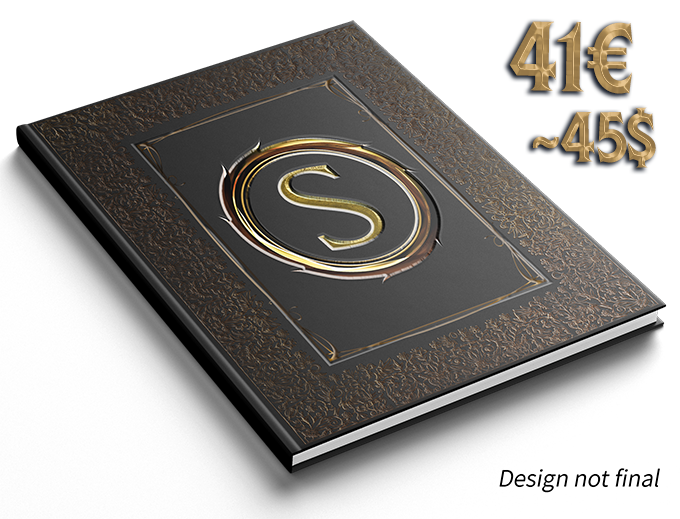 The Kickstarter version of the Solasta Campaign Rulebook, sporting an additional section with various Illustrations, Sketches & Concept Art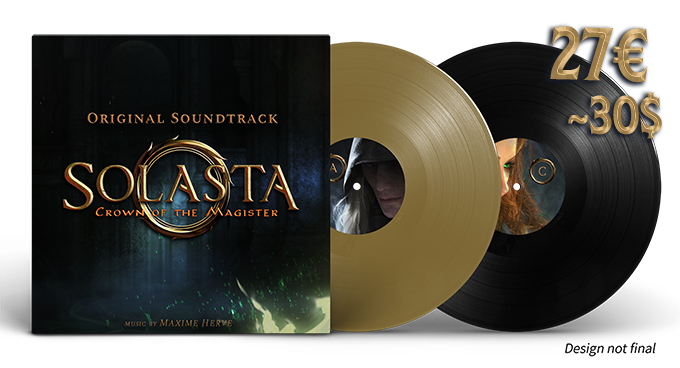 The Solasta Original Soundtrack on Vinyl Records
Can't I wait until the Kickstarter Campaign is over?
Well, technically you can simply wait and purchase the Add-Ons in the Pledge Manager, but doing so in Kickstarter will contribute to the Stretch Goals, whereas doing so in the Pledge Manager won't.


Why do I have to wait after the Kickstarter Campaign is over to choose?
Kickstarter unfortunately does not have an interface for Add-Ons, meaning that you will only be able to choose what you do with that extra money you added on top of your pledge after the campaign ends, when the Pledge Manager takes over. It's more a technical limitation than anything else.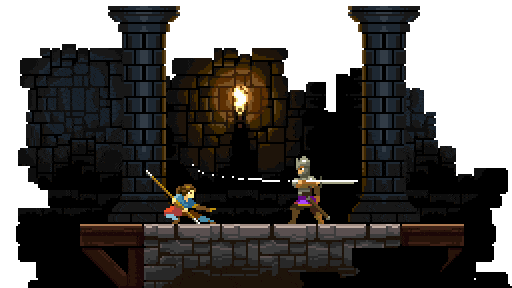 New week, new friends! If you're looking to get your blood pumping, check out the fast paced action-adventure platformer that is Savior ! Not only does the gameplay and the animations look smooth as butter, there's an undeniable charm behind its lovingly-crafted Pixel Art. And the combat is shaping up to be incredible too!
So, interested in exploring the open-world of Arcadia to help its inhabitants? It's just a click away!