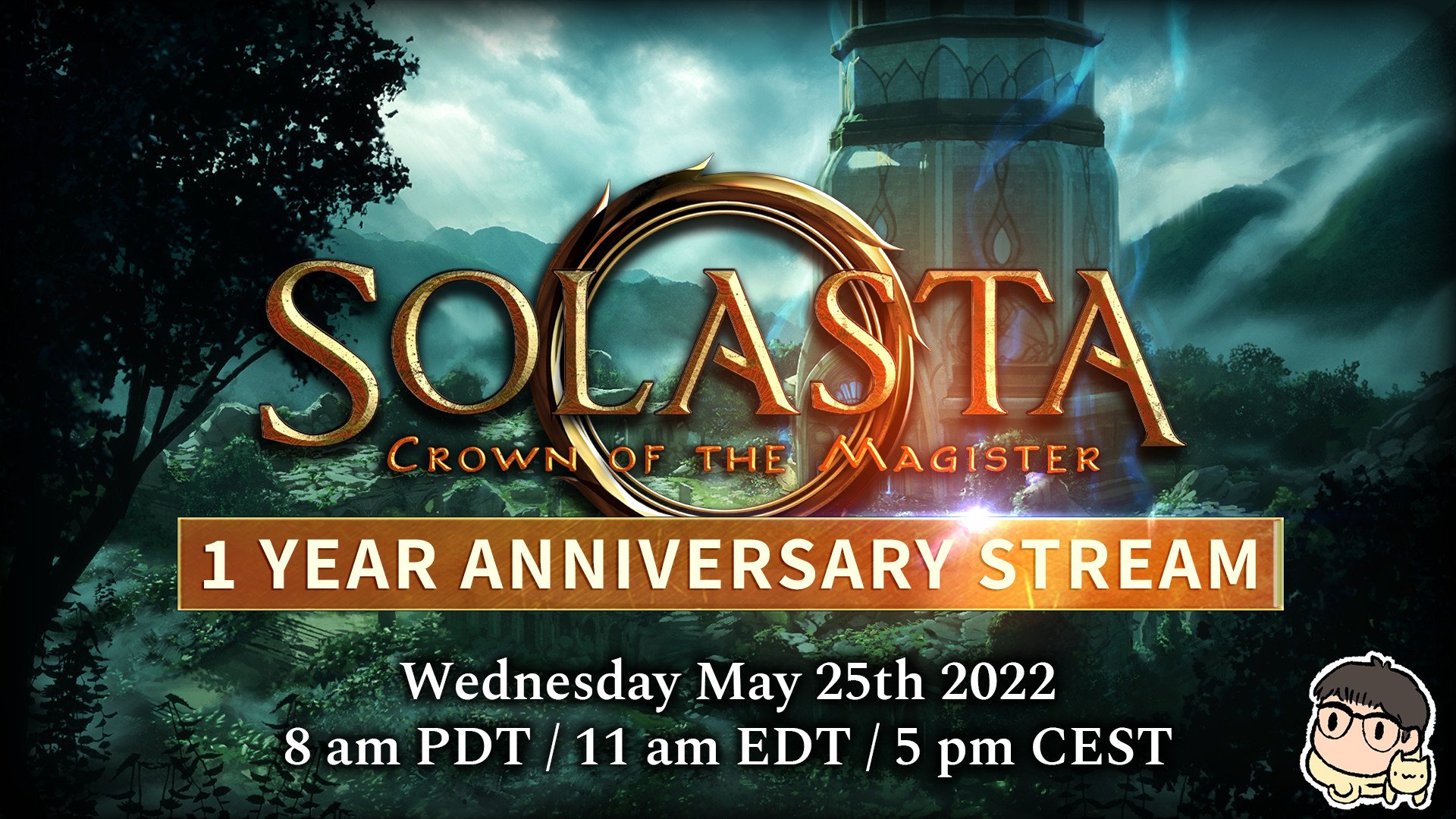 Solasta 1 Year Anniversary Stream + Giveaways - May 25th
18 May 2022
Hey there y'all,
It will soon be 1 year since the 1.0 release of Solasta: Crown of the Magister! We'll be hosting a Dev Stream for the occasion, this time at the studio with various members of the team dropping by so you can get to know the people behind Solasta a bit better. Get ready to ask your questions... and to answer some as well! Oh and, it's been ages since we last shared a cat picture. Here is one to sooth your soul.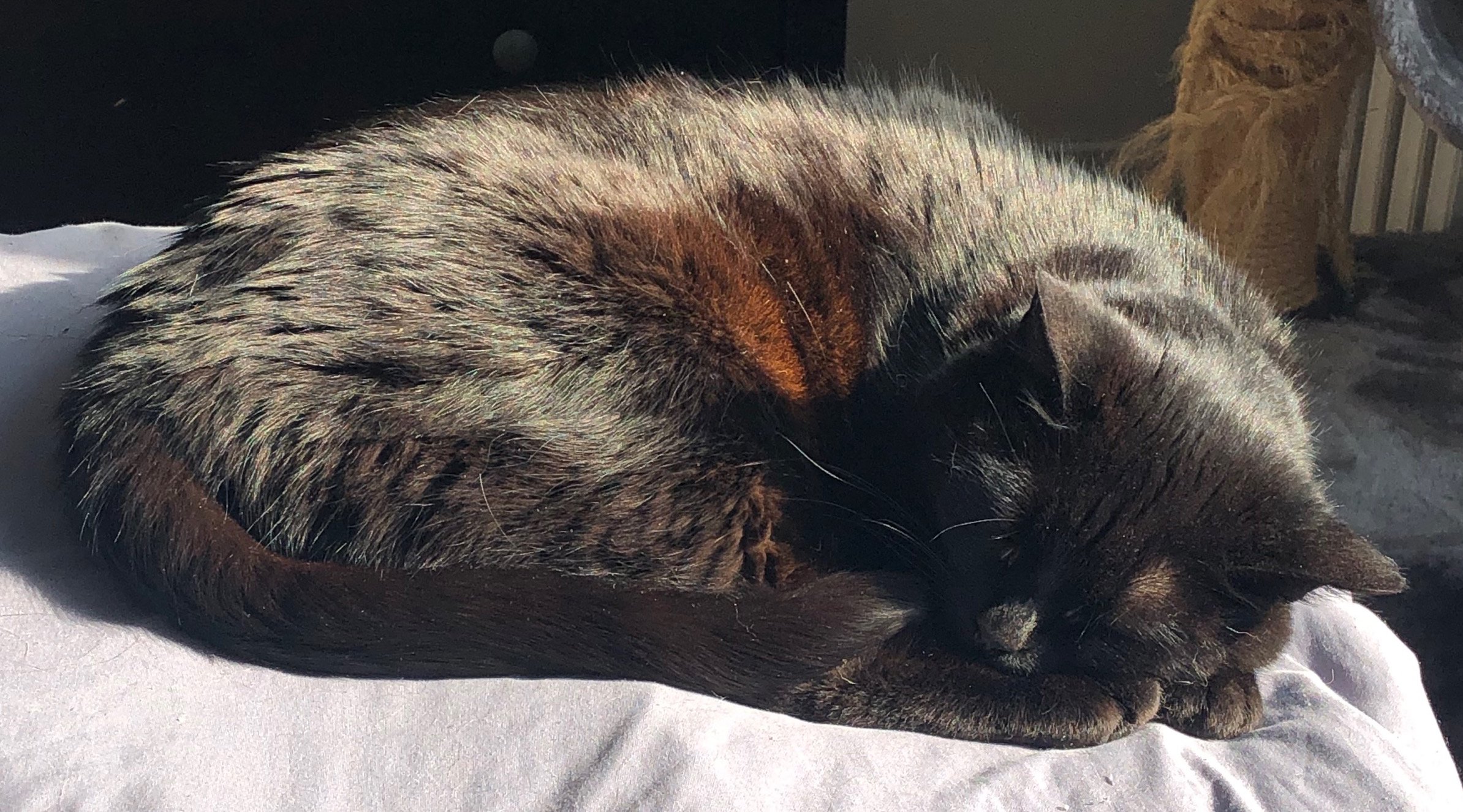 This little lady is currently at the vet being treated, we all hope she'll be coming back to us healthy soon!
Dev Stream with the Team - Wednesday, May 25th
We'll be streaming live on Twitch on Wednesday May 25th, starting at 8:00 am PDT / 11:00 am EDT / 5:00 pm CEST. Join the Tactical Adventures crew as we take a trip down memory lane, talking with various members of the team and exposing fun facts about Solasta during its development. But that's not all...
We'll be also hosting a huge giveaway during the stream (at random intervals), so make sure you're following us on Twitch to not miss it!
We'll be drawing a random viewer to win a full version of Solasta on Steam (Base Game + Primal Calling + Lost Valley). There will be a total of 10 winners for these Steam Keys!
We'll also be asking questions about Solasta and the 5e ruleset in general, with those answering fastest winning a prized Solasta Sourcebook signed by a few members of the team. There will be a total of 5 winners for these Sourcebooks! (keep in mind they'll probably take some time to arrive since we'll have to ship them)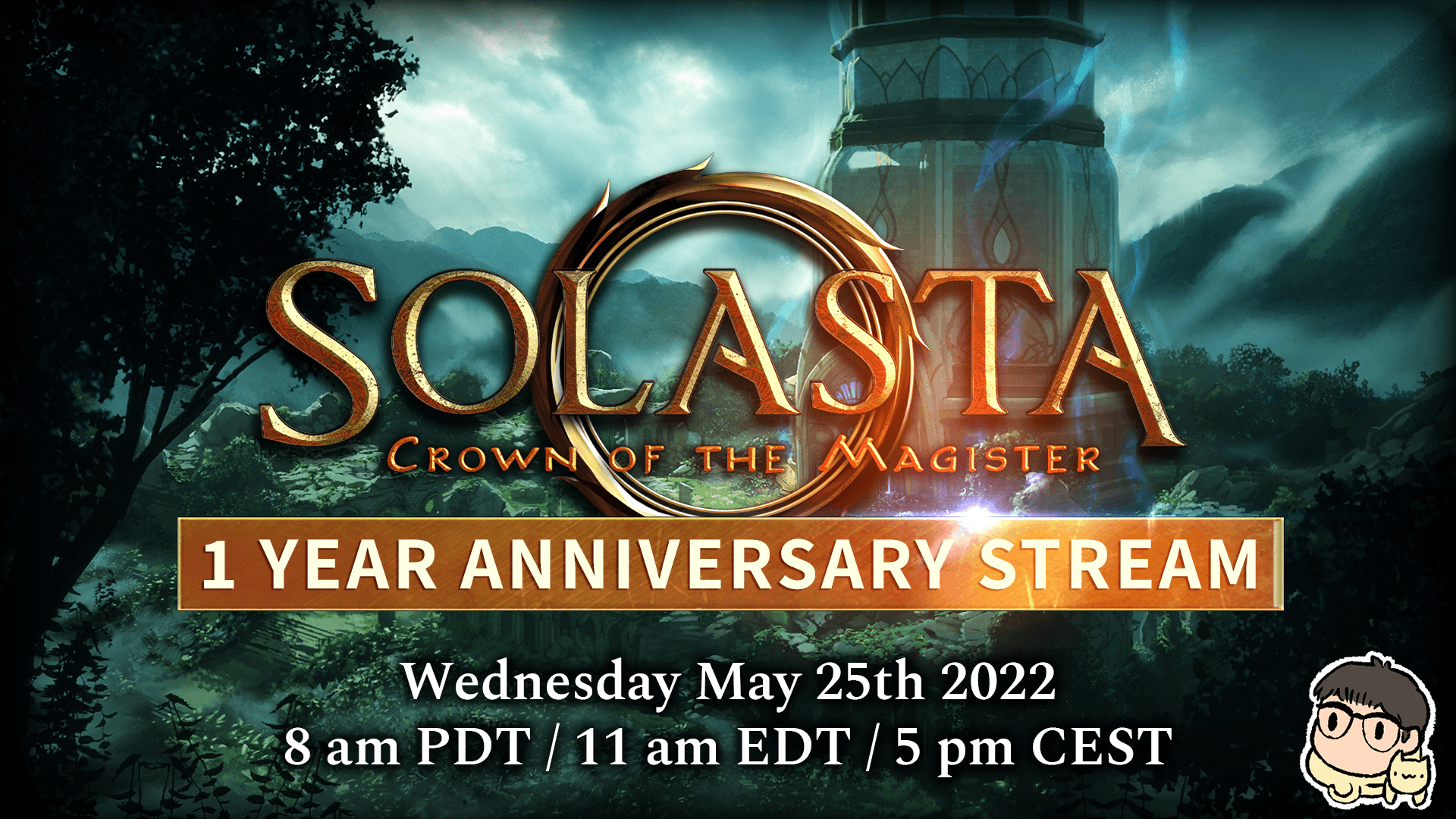 We'll be taking questions from the chat, so don't be shy and ask away!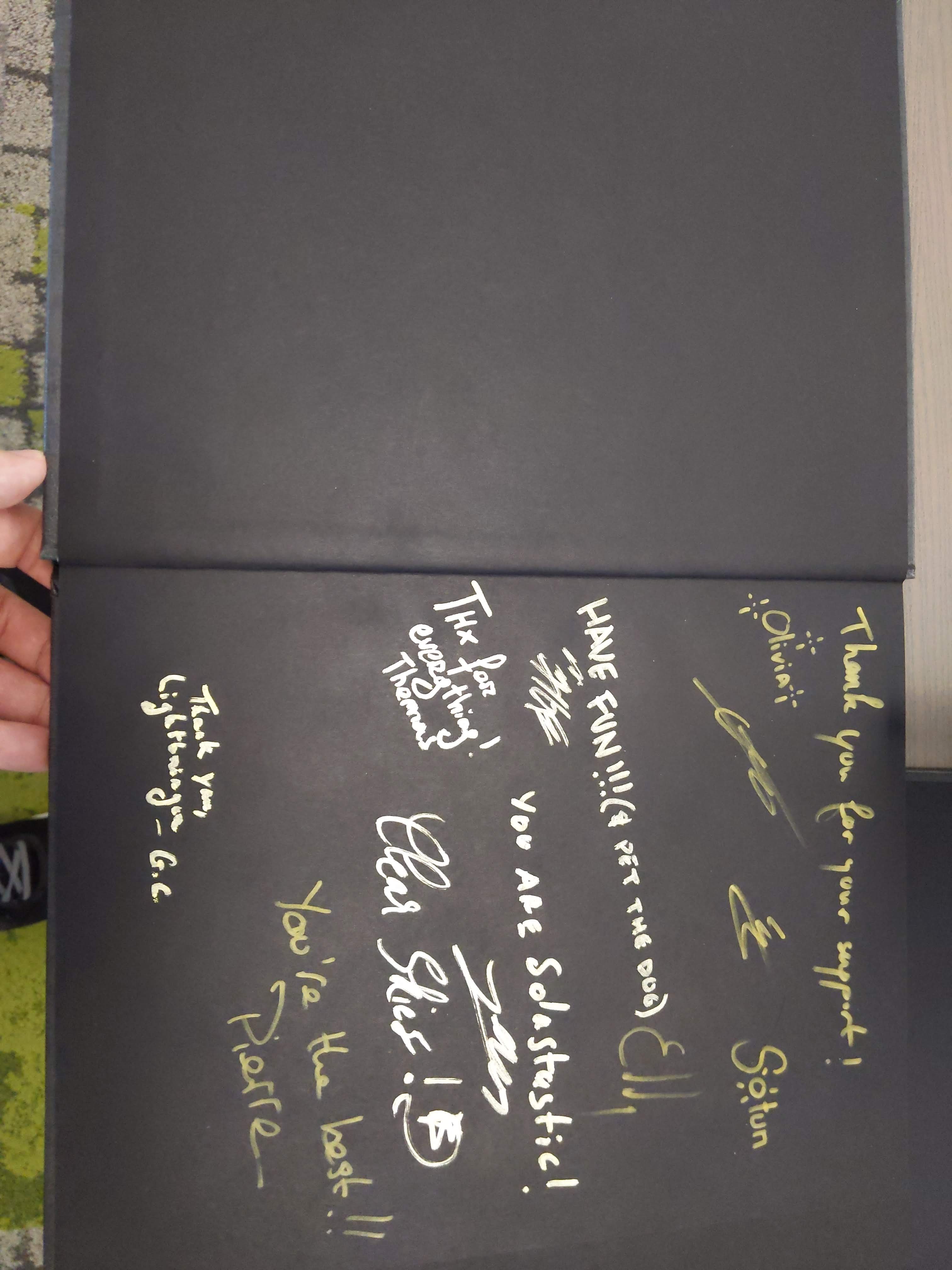 Signing in progress! There will be more when you receive the book
Alright folks, this is the end for today! Thank you for reading, and don't hesitate to drop by our Discord Server.
Article by Tactical Myzzrym