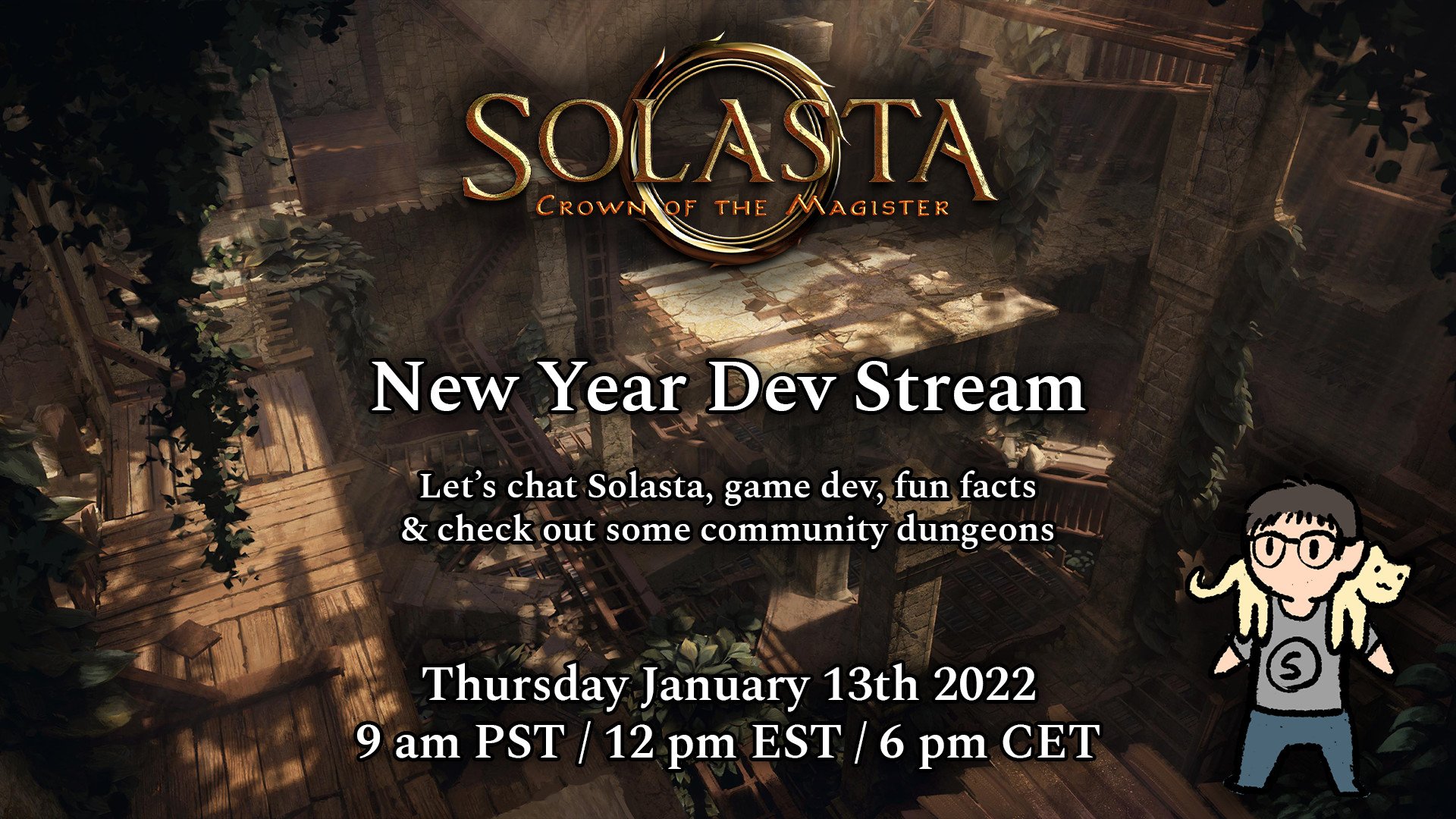 Happy 2022, Community Stream incoming Jan 13th!
06 January 2022
Hello everyone!
The Tactical Adventures crew and I wish y'all the best for 2022, may your dice always roll well. We're also going to do a little Dev Stream next week on Thursday January 13th at 9 am PST / 12 pm EST / 6 pm CET with the usual banter about Solasta, game development, fun facts while checking out some Custom Dungeons from the Steam Workshop - it's been too long since we did one of those!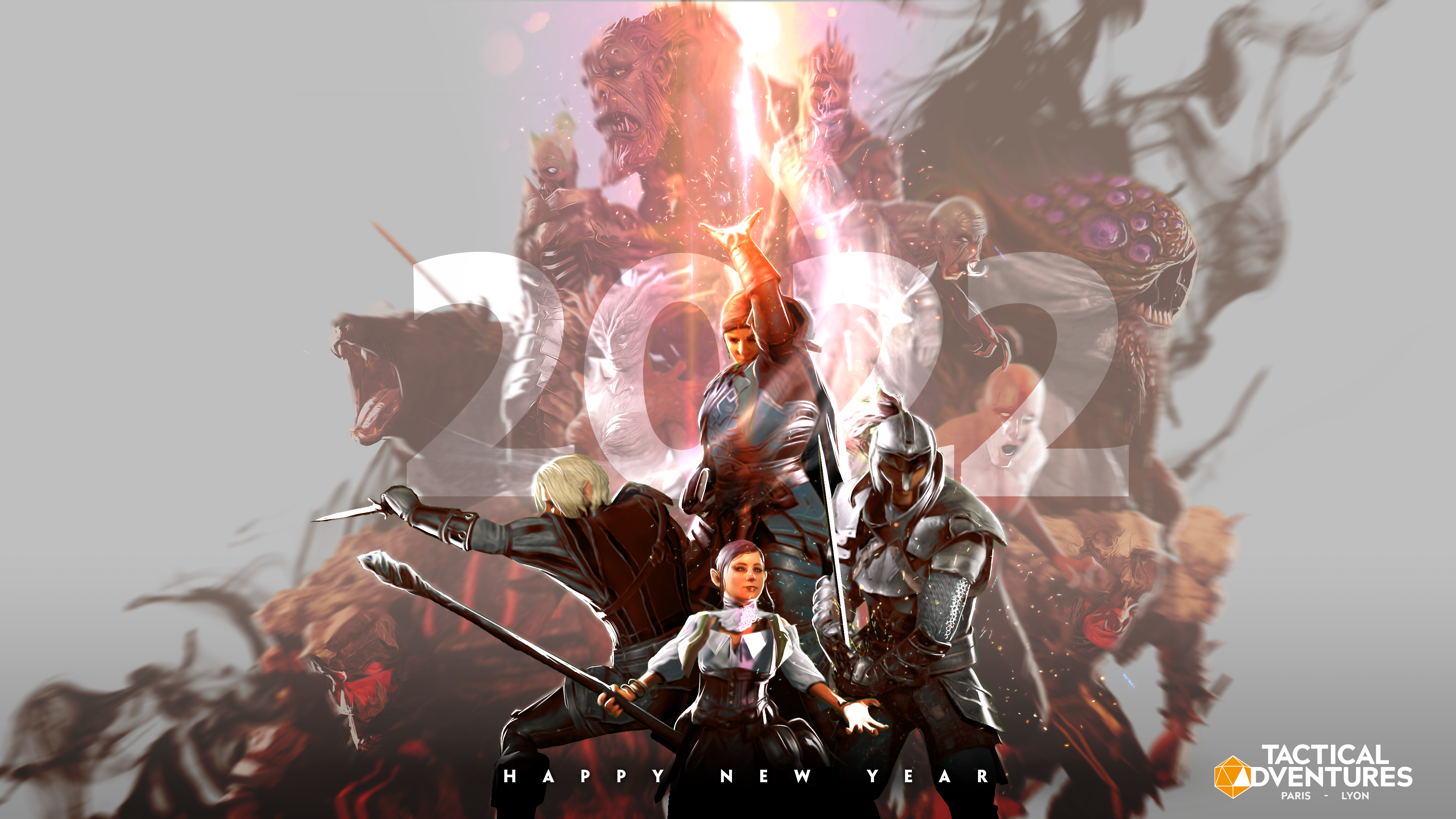 There be hints for the next DLC in this image. Happy hunting.
---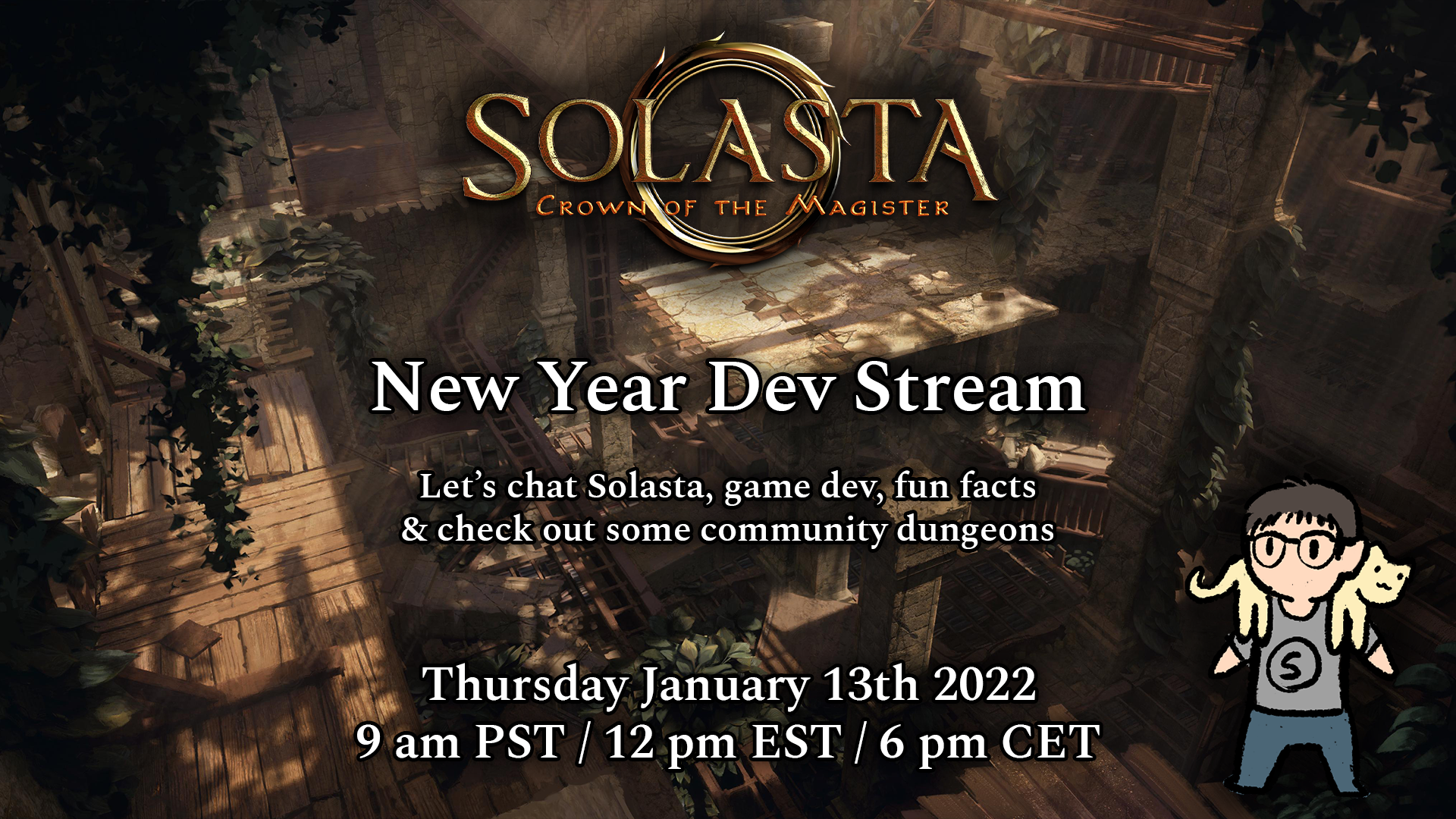 If you don't want to miss the stream, make sure you follow us on Twitch!
---
By the way, quick news for our Kickstarter Backers! Both the Sourcebooks and the Adventure Boxes are now being transported from the factories to the EU & US warehouses, where they will be packaged and sent to each of you individually. That said, remember that in the current state of the world this can still take quite a bit of time, so we're hoping that by end of February everyone gets their goodies - but we'll keep you in the loop as soon as we have more information to share.
---
Alright folks, this is the end for today! See you on Jan 13th for the Dev Stream, and don't hesitate to prepare a few questions for us! Thank you for reading, and don't hesitate to drop by our Forums or our Discord Server.
Article by Tactical Myzzrym