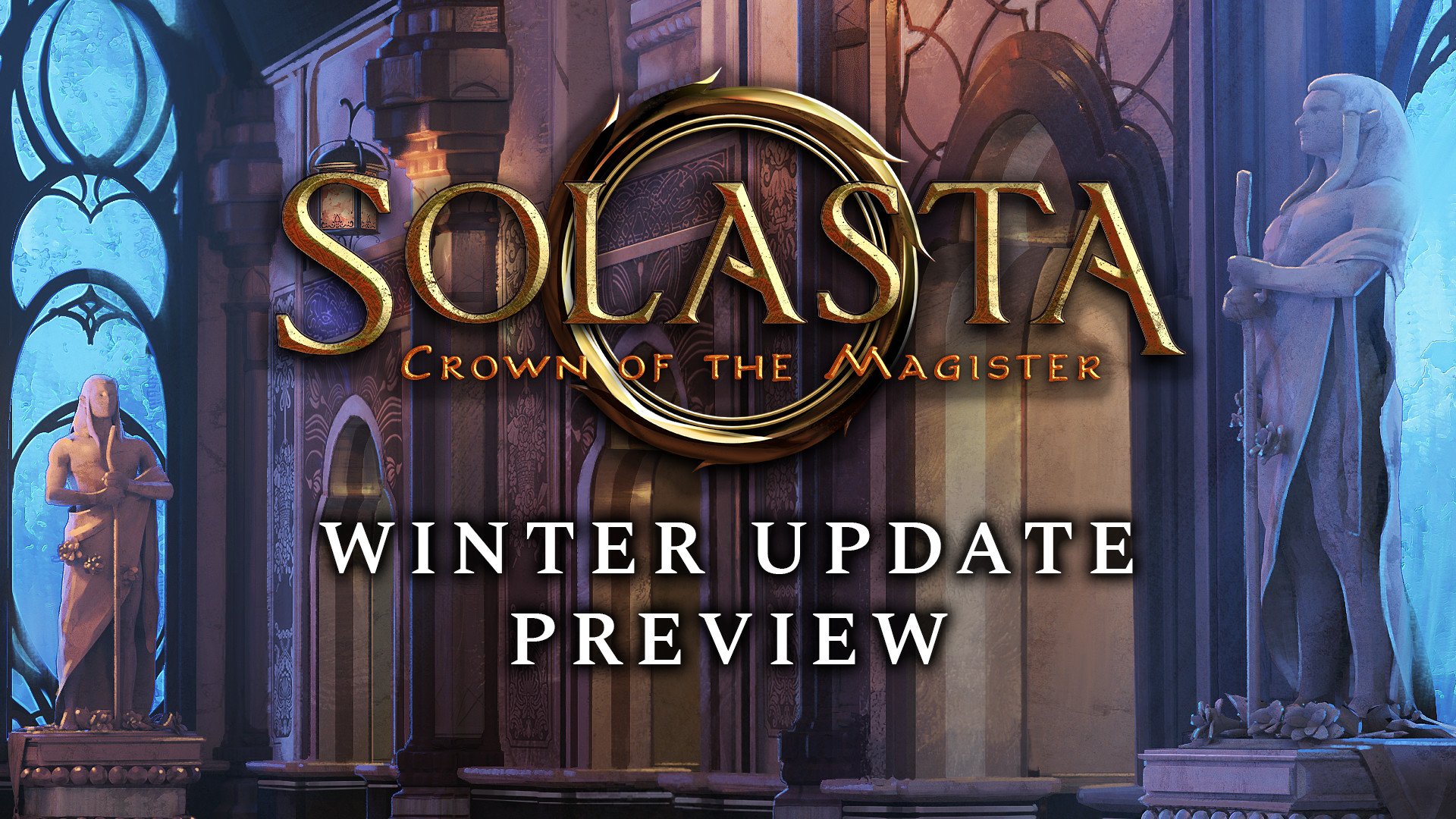 Dev Update #23 - Winter Patch Preview!
09 November 2020
Hey there folks,
Our Steam Early Access Launch has been a blast so far. We've spent hours upon hours reading your messages, comments, suggestions, feedback... and it's been great! This is everything we wanted from the Early Access period. Anyway, now that things have calmed down a bit, we're back with our scheduled Dev Updates - this time with a preview of the upcoming Winter Patch, which should drop in the coming months. But before that... Let's greet our newcomers with our usual ritual - a picture of one of our fluffy companions!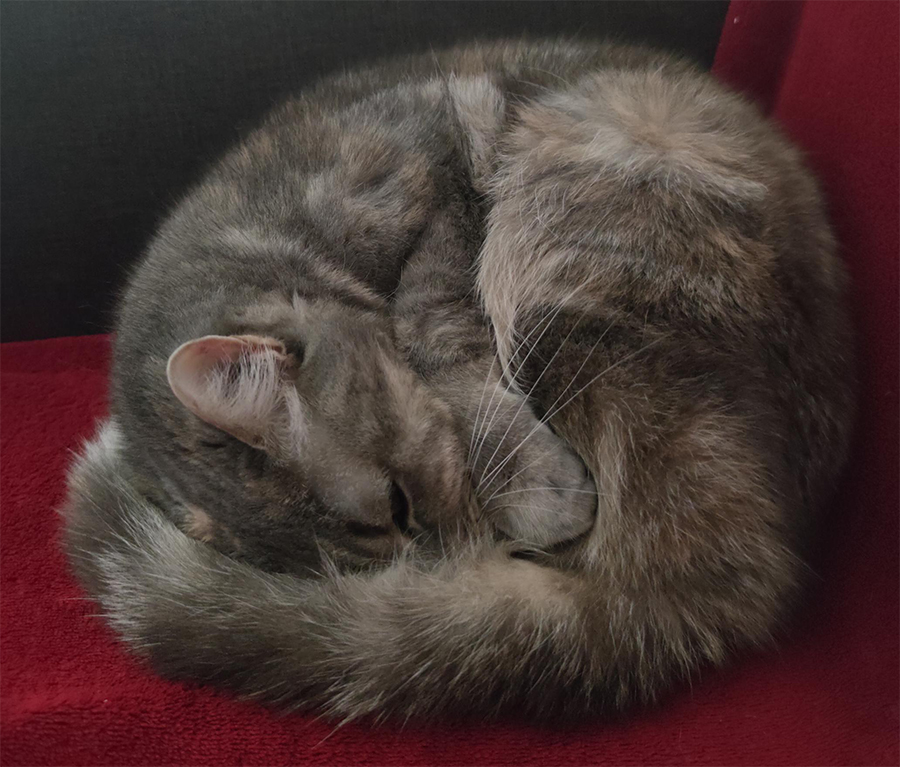 Say hello to Tallulah, our 3D artist's little buddy!
Winter is Coming
Grab your coat and fire up your computer, here's a little sample of what's coming next!
A new area and its set of quests, taking place after the Necromancy Main Quest
The Scavenger System - no more lugging around all the junk you see lying around
New combat features, such as hiding during combat and applying Poison onto your weapon
More customization options in Character Creation, and a bit of plastic surgery on some faces
Inventory and Shopping improvements, hand picked from your suggestions
Still under consideration, but we might be adjusting the lighting system following your feedback - potentially not in this patch!
And plenty of other additions, that we'll talk about in the coming weeks!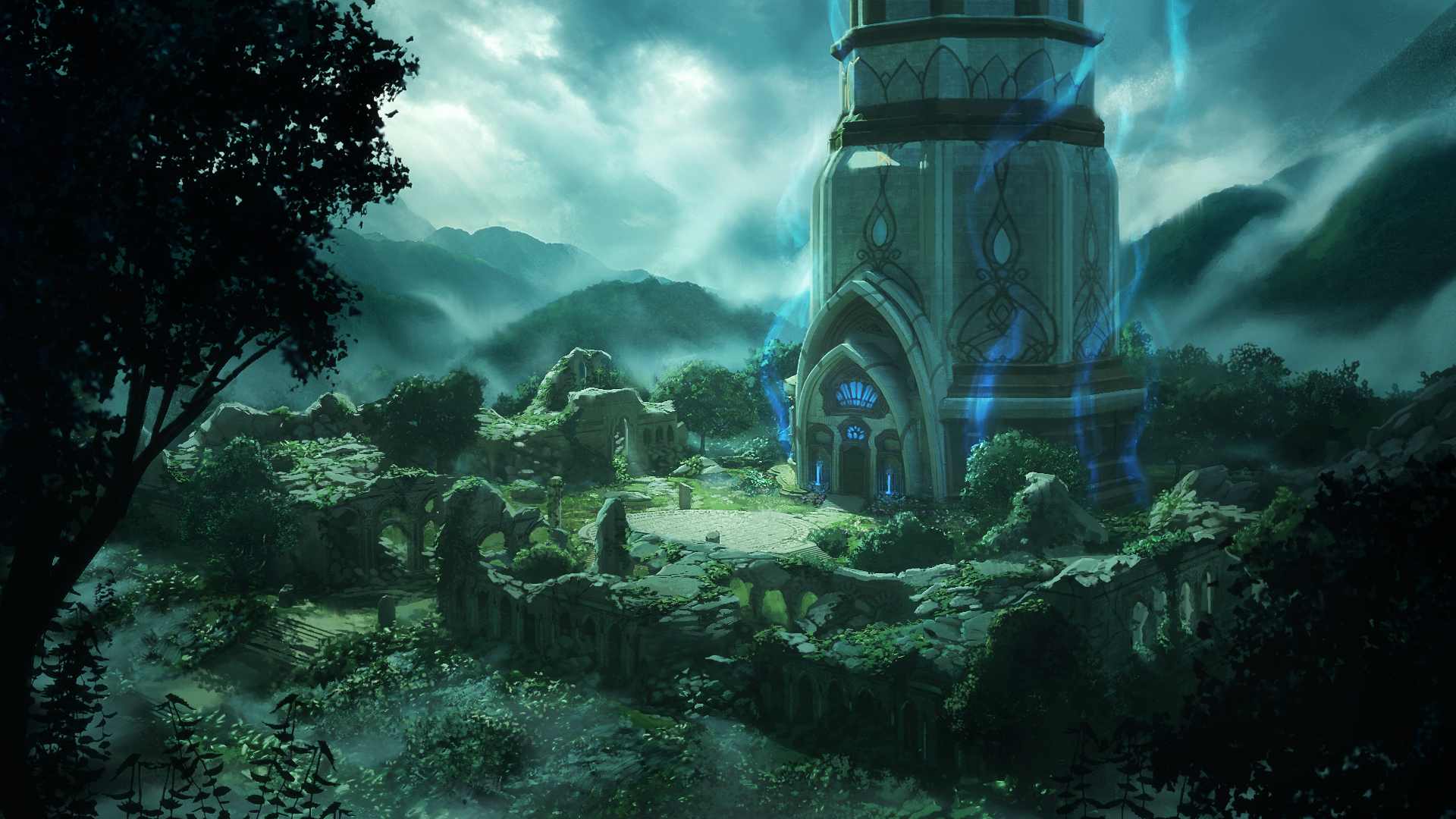 More content! With that, you should definitely be able to reach level 6 by the end of Early Access
Got a Light?
If you've been following Solasta for a while now, you might remember that the main criticism of our Demo (Ruins of Telema) was the camera - most people had issues moving the camera around without bumping into walls or other obstacles, making the experience slightly more painful than we originally envisioned. As such, we've worked quite a bit on that topic before the launch of our Early Access - and while we do still have a few hiccups here and there, complaints about camera control are now much rarer!
The most common complaint of our Early Access version has since switched to our Light System which we've explained more than a year ago in an article... and not without good reasons. We've been reading through your messages and suggestions, and we find ourselves agreeing on quite a few of them. The largest issues being:
We've been saying that Solasta is faithful to the 5e Tabletop ruleset, but we've made changes regarding the lighting rules
This design change wasn't clearly explained in-game, leading many people to be disappointed after expecting their Darkvision characters to be able to see without light
Fighting in dark environments is frustrating due to often rolling with disadvantage, especially against enemies that like to stay at range
While we had our reasons to change the lighting rules originally (as stated in our article), we've come to appreciate how difficult it is for Tabletop players to adjust to that new set of rules - especially since everything else stays fairly close to the original Tabletop ruleset. So... we're going back to the drawing board to make it better! After all, that's what Early Access is for is it not? Gather feedback from the players, keep what people love and rework what people find problematic.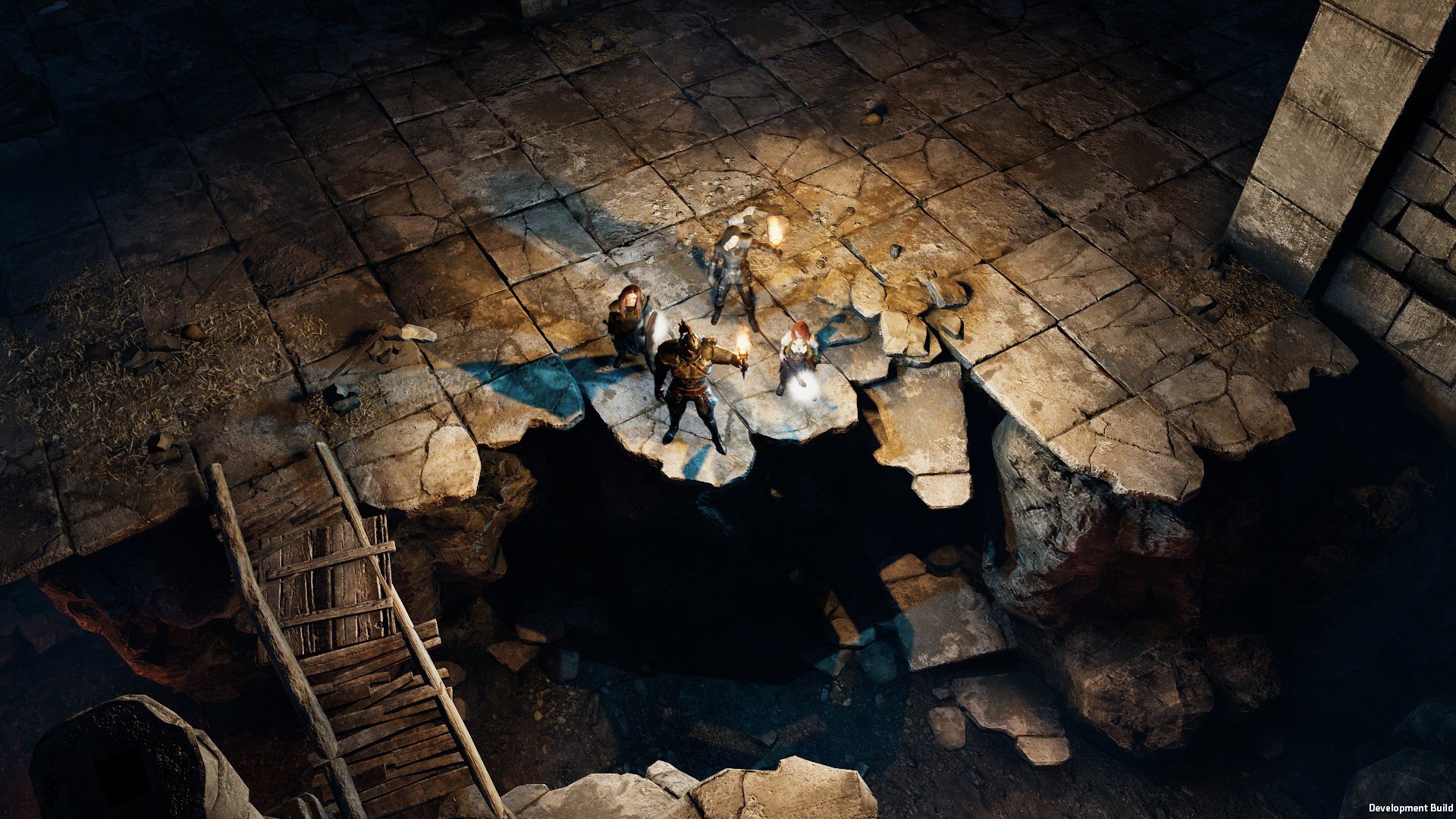 A screenshot from more than a year ago! This old level named "The Crypt" sadly no longer exists.
For those who liked the challenge of playing around with the light during combat, fear not - light & dark, much like verticality, is a pillar of Solasta. We've been discussing about many potential options - one of them being to stop penalizing the player and instead buffing the monsters while in the dark. This way we can revert the lighting rules back to its original tabletop version, but still heavily encourage players to use light properly against monsters that benefit from the darkness. We're also discussing about adding ways to light enemies from afar, such as throwing torches for teams without spellcasters, or even adding a few homebrew spells.
That being said, keep in mind that all of this is still being discussed and tested - so we may not add everything I've been talking about above. We'll try to get a few changes implemented into the Winter Patch, but no promises!
Features and Improvements
Lighting isn't the only thing getting improved! We've made tons of little improvements here and there as well as adding missing features that we originally planned for our Early Access launch (that didn't quite make it due to time constraints). Here are a few of them that you can look forward to once the Winter Patch goes live.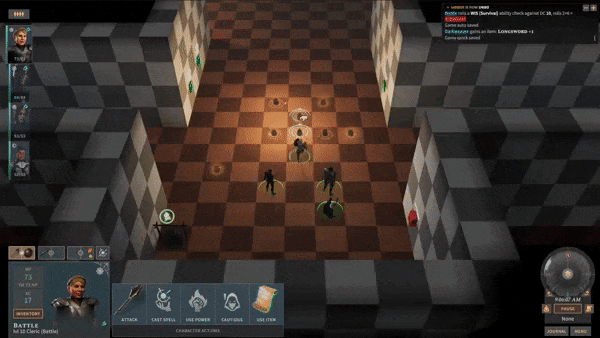 AoE loot is finally a thing! Pick and choose items from the ground after combat, and switch who picks what up on the fly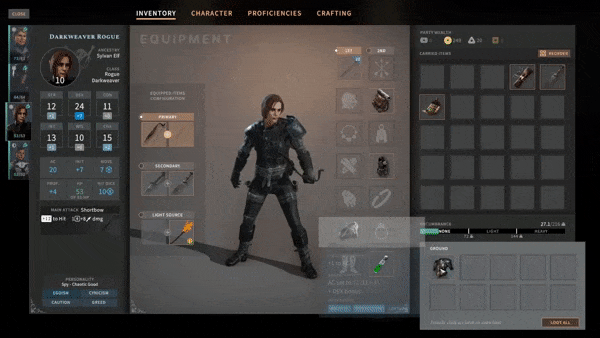 Double click to loot & equip items, two quivers to easily switch between normal and magic arrows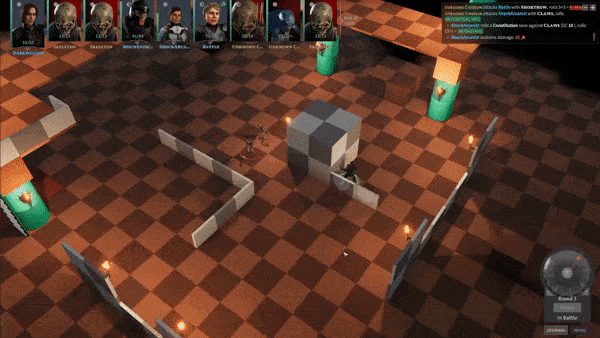 The Hide Action is finally here. Rogues rejoice, sneak attack for everyone! You need to break line of sight first though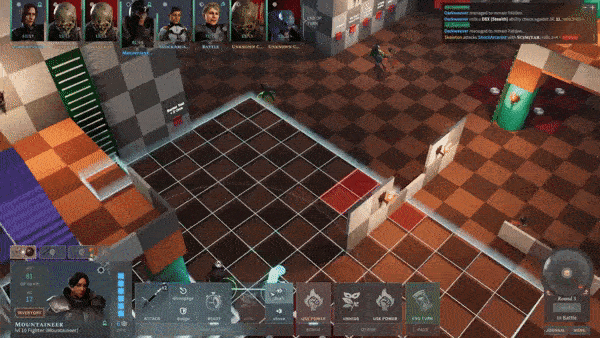 The Dash Action has also been reworked, a simple misclick doesn't eat your action anymore

Slowly working our way into increasing our characters' charisma by improving their faces, one by one
This is just a portion of what the Winter Update will contain. Hope you enjoyed today's little preview, we'll be revealing more in the coming weeks! Thank you for reading, and don't hesitate to drop by our Forums or our Discord Server.
Read our previous articles here:
Article by Tactical Myzzrym